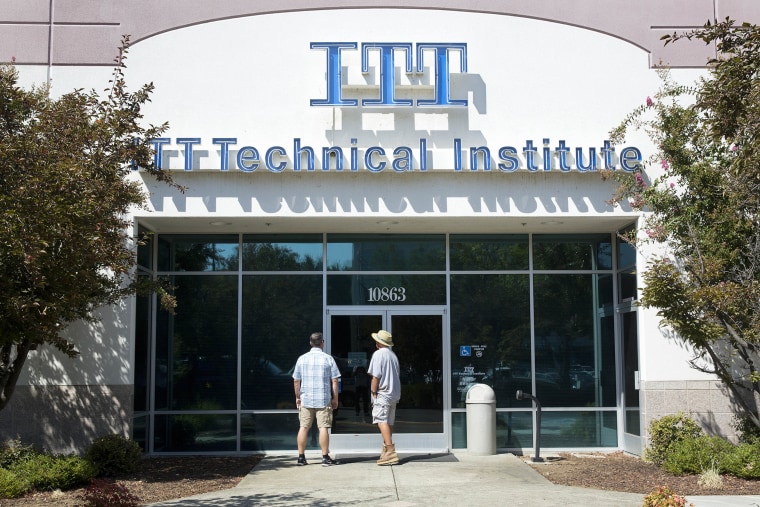 Dear Commons Community,

The U.S. Department of Education (USDOE) announced yesterday that it would cancel nearly $4 billion in federal loans owed by more than 200,000 students who attended an ITT Technical Institute campus from 2005 to 2016, when the company shut down.  As reported in The Chronicle of Higher Education and The New York Times.

USDOE's action was based on findings by federal and state investigators that the chain of for-profit colleges "engaged in widespread and pervasive misrepresentations related to the ability of students to get a job or transfer credits, and lying about the programmatic accreditation of ITT's associate degree in nursing," the department said in a news release.
The Biden administration in recent months has made a concerted effort to cancel large amounts of student-loan debt for borrowers who say they were defrauded or misled by for-profit colleges they attended.
Tens of thousands of ITT's former students had already applied to have their federal student loans forgiven, under the "borrower defense to repayment" regulation. But Tuesday's action will apply to all students who borrowed to attend the colleges during the 11-year period.
The move is similar to the department's June action to cancel nearly $6 billion in federal student loans for former students of Corinthian Colleges, another chain of for-profit institutions that closed during the Obama administration.
The department has also notified another for-profit educator, DeVry University, that it must repay the government at least $24 million for borrower-defense claims filed by students who attended from 2008 to 2015. In February the department announced it had already approved more than $71 million in claims against DeVry from 1,800 students, because of the university's "widespread substantial misrepresentations about its job-placement rates."
DeVry was the first — and so far, only — still-operating school at which the Education Department has approved claims through a relief system known as "borrower defense to repayment." The program lets borrowers who attended schools that broke consumer protection laws seek to have their federal loan debts wiped out.
DeVry fraudulently lured in applicants with vastly inflated claims about their career prospects, the Education Department said. The school advertised that 90 percent of its graduates who actively sought work landed jobs in their fields within six months, but its actual placement rate was around 58 percent, agency officials said.
During that period DeVry was owned by Adtalem Global Education, which runs for-profit trade schools. Adtalem sold the school in 2018 to Cogswell Capital, an investment firm owned by the venture capitalist and financier Bradley Palmer. The department is pursuing Cogswell, the current owner, for payment, officials said.
While the administration continues to wrestle with whether and how to provide a blanket forgiveness of student loans, it has canceled nearly $32 billion in student loans since 2021. That amount includes about $13 billion for borrower-defense claims, $9.6 billion for public-service loan forgiveness, and $9 billion for those who are permanently disabled.
The USDOE has to continue to be aggressive in going after for-profit colleges that have preyed on students.
Tony