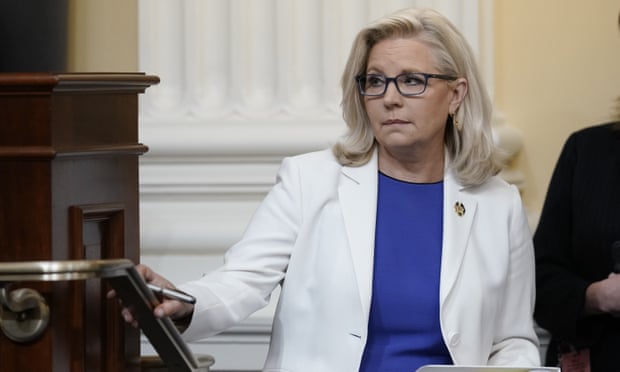 Dear Commons Community,
Primaries in Wyoming and Alaska were closely watched yesterday in terms of Republican candidates who defied Donald Trump.
Wyoming Rep. Liz Cheney, Donald Trump's fiercest Republican adversary in Congress, was defeated in a GOP primary, falling to a rival backed by the former president in a rout that reinforced his grip on the party's base.
The third-term congresswoman and her allies entered the day downbeat about her prospects, aware that Trump's backing gave Harriet Hageman considerable lift in the state where he won by the largest margin during the 2020 campaign. Cheney was already looking ahead to a political future beyond Capitol Hill that could include a 2024 presidential run, potentially putting her on another collision course with Trump.
Cheney described her loss as the beginning of a new chapter in her political career as she addressed a small collection of supporters, including her father, former Vice President Dick Cheney, on the edge of a vast field flanked by mountains and bales of hay.
"Our work is far from over," she said Tuesday evening, evoking Abraham Lincoln, who also lost congressional elections before ascending to the presidency and preserving the union.
The results — and the roughly 30-point margin — were a powerful reminder of the GOP's rapid shift to the right. A party once dominated by national security-oriented, business-friendly conservatives like her father now belongs to Trump, animated by his populist appeal and, above all, his denial of defeat in the 2020 election.
Alaska Republican U.S. Sen. Lisa Murkowski advanced from her primary along with Kelly Tshibaka, her GOP rival endorsed by former President Donald Trump, while another Trump-backed candidate, Republican Sarah Palin, was among the candidates bound for the November general election in the race for Alaska's only House seat.
Murkowski had expressed confidence that she would advance and earlier in the day told reporters that "what matters is winning in November." Tshibaka called the results "the first step in breaking the Murkowski monarchy's grip on Alaska." Tshibaka also said she was thankful "for the strong and unwavering support President Trump has shown Alaska."
A Murkowski has held the Senate seat since 1981. Before Lisa Murkowski, who has been in the Senate since late 2002, it was her father, Frank Murkowski.
Under a voter-approved elections process being used for the first time in Alaska elections this year, party primaries have been scrapped and ranked choice voting is being used in general elections. The top four vote-getters in a primary race, regardless of party affiliation, are to advance to the general election.
The other two places in the Senate race were too early to call.
Tony