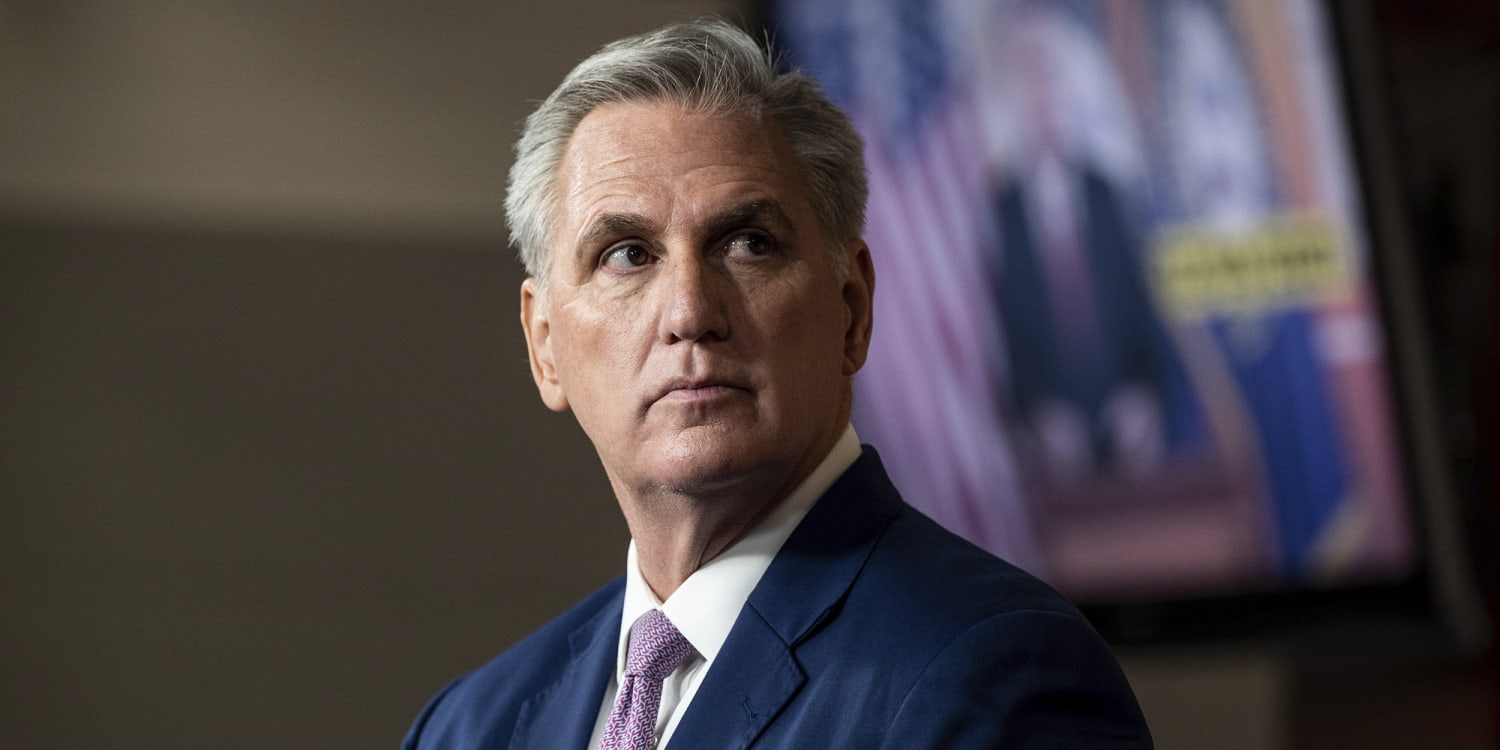 Kevin McCarthy
Dear Commons Community,
Republican leader Kevin McCarthy is struggling to secure the 218 votes he needs to be elected speaker of the House of Representatives in January.
Because voters this month handed the GOP a wafer-thin majority, just a small bloc of conservative rebels could deny the California Republican the speaker's gavel at the start of the new Congress. Already, several McCarthy foes have declared they will not vote for him under any circumstance.  As reported by NBC News.
"He doesn't have the votes," said Rep. Andy Biggs, R-Ariz., a leader of the conservative Freedom Caucus. "Some of the stages of grief include denial, so there will be some denial and then there'll be the stage of bargaining where people are trying to figure out … will there be some kind of consensus candidate that emerges."
It's put McCarthy in a precarious position: He's will have to win his party's nomination for speaker while fighting for his political life.
In this game of chicken, if the conservatives don't blink and McCarthy refuses to back down, it could result in a chaotic floor fight with House members taking multiple votes for speaker — something that has not happened in a century.
Another example of fight for the speaker's  position was in 2013, when the tea party movement that had swept Ohio Republican John Boehner into the speaker's office turned on Boehner himself.
A band of 20 conservative rebels — furious that Boehner had ousted some of them from committees and cut a fiscal deal that raised taxes on the wealthy — huddled in a Capitol Hill apartment the night before the speaker's vote and plotted a coup against their own leader, according to author Tim Alberta's book, "American Carnage."
Among those in the room were Reps. Thomas Massie, R-Ky., Raul Labrador, R-Idaho, and Tim Huelskamp, R-Kansas, Alberta writes. Republicans had won 234 seats in the 2012 election; if 17 Republicans opposed Boehner, they argued, conservatives could prevent him from getting the 218 votes he needed to remain speaker.
But some suspected there were Boehner spies in the room, and the conservatives began pointing fingers at each other, according to Alberta. Labrador said they actually needed to secure 30 dissenters because Boehner would surely be able to flip some of those no votes, telling the group, "We need 30 to get to 17 because half of the people in this room are going to cave tomorrow."
Labrador was right. When their names were called on the House floor the next day, some involved in the plot got cold feet and did not vote, voted present or cast their ballot for Boehner. In the end, only 12 Republicans refused to support Boehner.
Two years later, Boehner suffered 25 GOP defections in the speaker vote — the largest number of defections in 100 years — but he would easily win the speaker's gavel with 216 votes due to a number of members missing the vote; Democrats had attended the funeral of former New York Gov. Mario Cuomo and several other lawmakers couldn't get to Washington due to bad weather.
In September 2015, Boehner announced his resignation, after a conservative rabble-rouser, Rep. Mark Meadows, filed a "motion to vacate the chair" that would have forced yet another floor vote on the unpopular speaker.
We will have to wait and see what McCarthy and the Republicans will do! It is likely that the GOP will control 222 votes in the House of Representatives.   Republicans already have won 220 races and the two that are undecided lean  Republican.
Tony