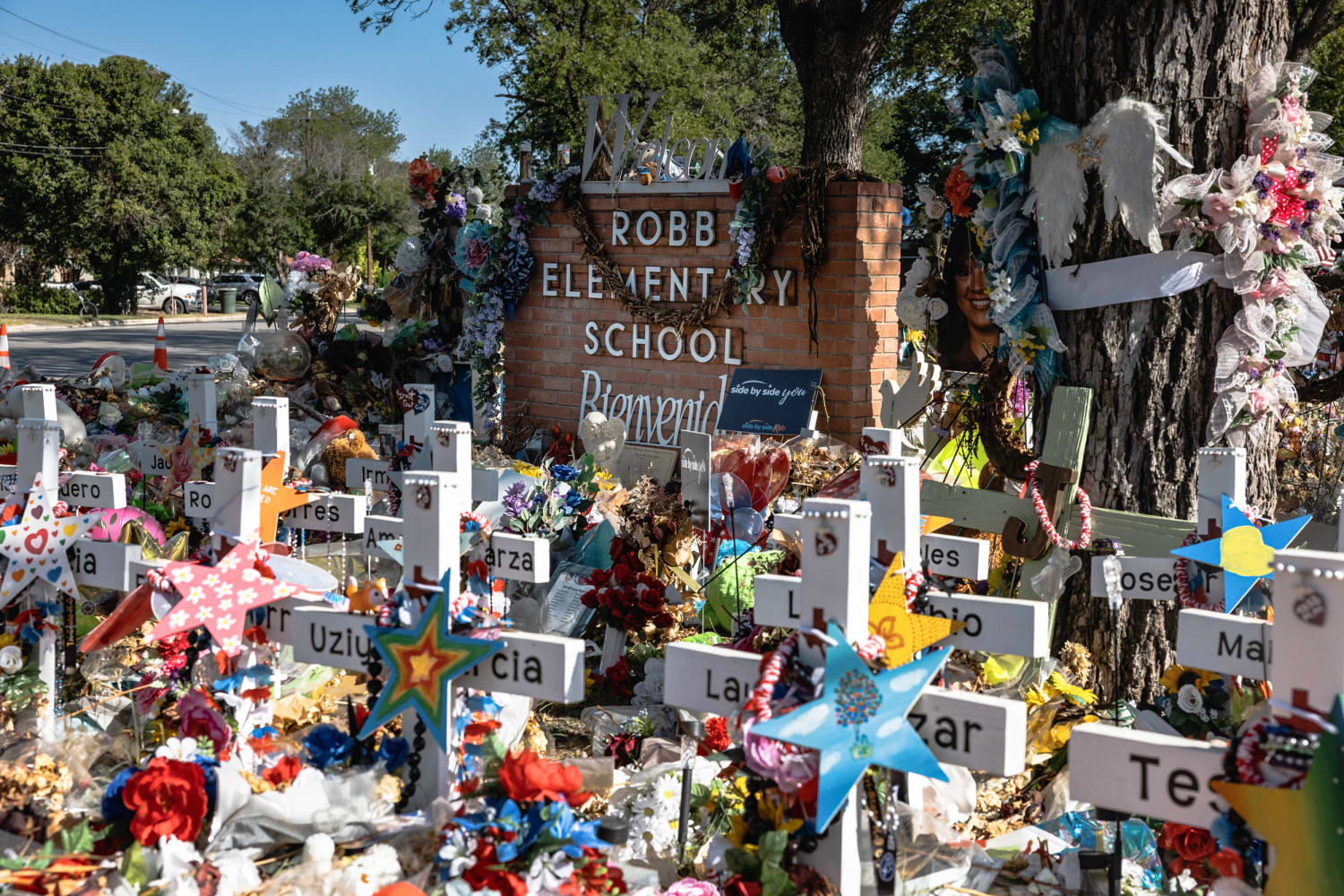 Dear Commons Community,
The school district of Uvalde, Texas, suspended its entire campus police force yesterday, saying new developments have "uncovered additional concerns with department operations" following officers' response to a deadly mass shooting at a district elementary school in May.
The suspension will last "for a period of time," the Uvalde Consolidated Independent School District (UCISD) said in a statement. The district has asked the Texas Department of Public Safety to provide additional troopers for now.
"We are confident that staff and student safety will not be compromised during this transition," the UCISD statement said.
The district has also placed Lt. Miguel Hernandez on administrative leave. Hernandez had taken over as UCISD police chief a month after the deadly shooting when his predecessor, Pete Arredondo, was himself placed on administrative leave. Arredondo was ultimately fired for how long it took officers to confront the gunman, who killed 19 young children and two adults at Robb Elementary on May 24.
Ken Mueller, the district's director of student services, was also placed on leave but elected to retire instead, UCISD said Friday.
The district said it's still cooperating with two investigations into the shooting response ― one by a team of private investigators the district hired, and one by the Texas Police Chiefs Association. Aside from saying it had recently developed "additional concerns," UCISD didn't provide any information about what led to Friday's decision.
Police in Uvalde have come under immense scrutiny for their response to the Robb Elementary shooting. Surveillance footage from the day revealed that after officers arrived on the scene, they did not break into the classroom where the shooter had stationed himself until an hour and 14 minutes had passed.
The Texas Department of Public Safety has laid much of the blame on Arredondo, the school police chief at the time who acted as the on-scene commander during the massacre. The department says Arredondo erroneously told officers to treat the situation as a barricaded gunman, which calls for a slower response process, when they should have categorized it as an active shooter situation and moved much more quickly.
Some of this tragedy could have been averted with a proper police response!
Tony