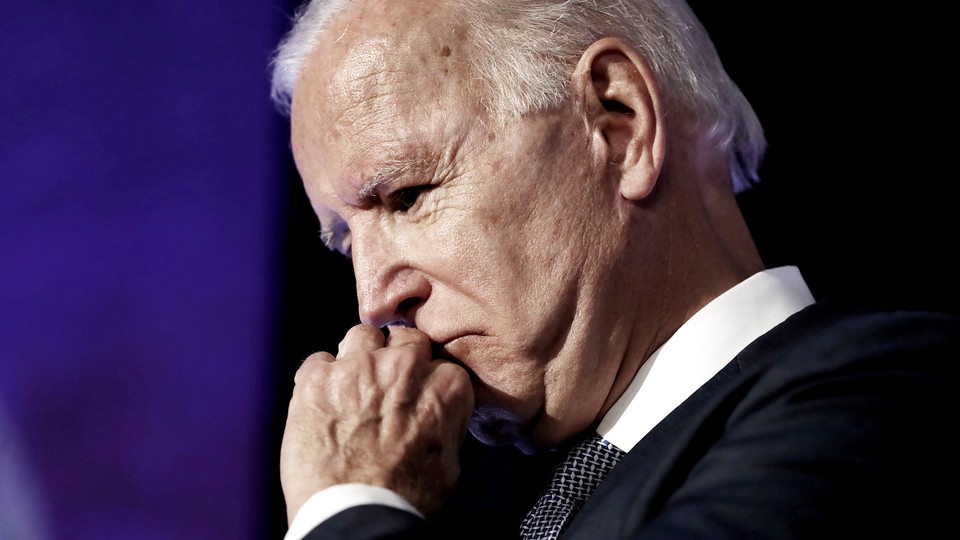 Dear Commons Community,
Over the weekend, The New York Times had an article which raised the question as to whether Joe Biden should run for reelection in 2024.  Based on a number of interviews, the article refers to dozens of Democratic officials, members of Congress and voters who expressed doubts about the president's ability to take on another presidential bid.  Here is an excerpt.
"Midway through the 2022 primary season, many Democratic lawmakers and party officials are venting their frustrations with President Biden's struggle to advance the bulk of his agenda, doubting his ability to rescue the party from a predicted midterm trouncing and increasingly viewing him as an anchor that should be cut loose in 2024.
As the challenges facing the nation mount and fatigued base voters show low enthusiasm, Democrats in union meetings, the back rooms of Capitol Hill and party gatherings from coast to coast are quietly worrying about Mr. Biden's leadership, his age and his capability to take the fight to former President Donald J. Trump a second time.
Interviews with nearly 50 Democratic officials, from county leaders to members of Congress, as well as with disappointed voters who backed Mr. Biden in 2020, reveal a party alarmed about Republicans' rising strength and extraordinarily pessimistic about an immediate path forward.
"To say our country was on the right track would flagrantly depart from reality," said Steve Simeonidis, a Democratic National Committee member from Miami. Mr. Biden, he said, "should announce his intent not to seek re-election in '24 right after the midterms."
….Even some of the earliest supporters of Mr. Biden's 2020 campaign are now questioning whether he can lead the party through another daunting election cycle against Mr. Trump.
Ann Hart, a Democratic Party co-chairwoman in Iowa's Allamakee County, endorsed Mr. Biden ahead of the state's 2020 caucuses and introduced him at a campaign stop in a neighboring county. Ms. Hart, a retired school principal, said she could not imagine how Mr. Biden manages the presidency at 79 years old.
"I get asked to run for things — are you kidding? I'm 64," she said. "We need youth. So I kind of admire him wanting to take this on and I hope he'll pass the torch."
Shelia Huggins, a lawyer from Durham, N.C., who is a member of the Democratic National Committee, put it more bluntly.
"Democrats need fresh, bold leadership for the 2024 presidential race," she said. "That can't be Biden."
Whether Biden runs again would likely depend upon who the front-runners are for the Republicans.  In any case, a critical issue looms for the Democratic Party. 
Tony