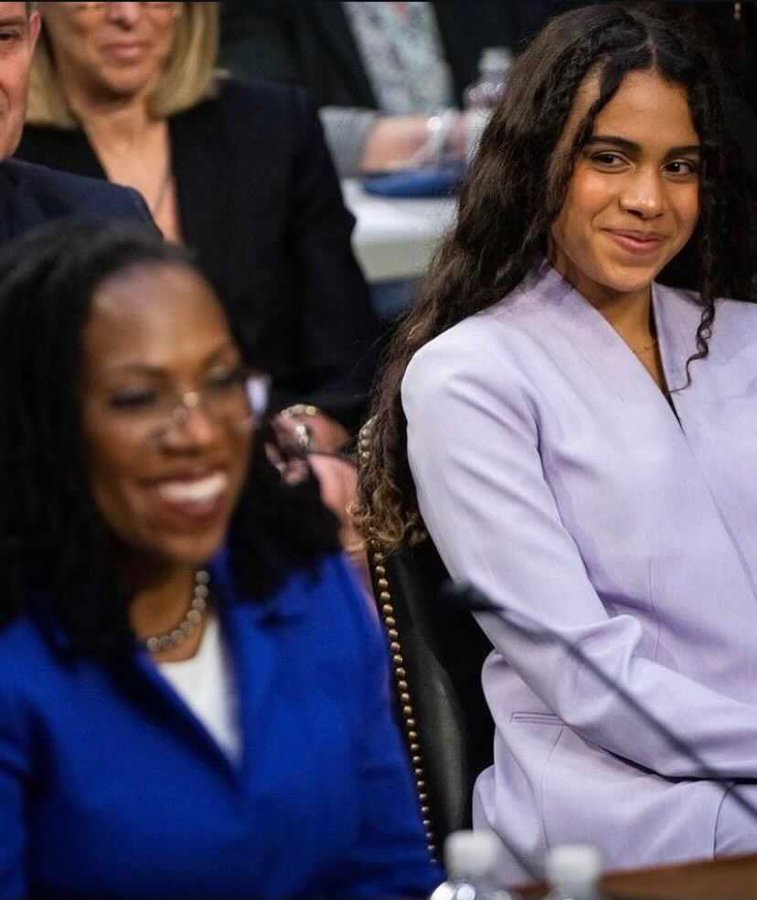 Dear Commons Community,
If you watched the Senate confirmation hearings of Judge Ketanji Brown Jackson this past week, you saw a lot of political theater, some of which was not always very attractive.  Above is a photograph that captured a spark of beauty during the hearings and features a deliberately out-of-focus Jackson smiling joyously during her confirmation as her daughter, 17-year-old Leila Jackson, looked on from behind, brimming with what can only be described as pride and adoration. The photo was taken by Sarahbeth Maney, a Black photojournalist from Oakland, Calif.
Maney says her perspective as a Black woman and proud daughter led her to capture the sentimental moment.
"I try to photograph what I feel, and not what I see," Maney, 26, told Yahoo Life.
Maney, who is a fellow for the New York Times, shared the photo to Twitter with the caption, "Being the first often means you have to be the best–and the bravest."
Maney, who is also the first Black photography fellow for New York Times, knew she would be covering a historic moment but could not imagine the reach her photo would have, stating that she initially wasn't going to post the picture on Twitter.
"I wasn't going to tweet because I posted it on Instagram, and someone took it from Instagram and put it on Twitter and so I was like, 'okay', and I tweeted it out, put my credit on it and like, immediately, it was like, just a thunderstorm of likes and retweets and comments," she says. "I was really not expecting it at all."
A re-share of the photo by Maya Harris, sister of Vice President Kamala Harris — photographed by Maney in the past — launched the moment into viral territory.
"I think it really started when Maya Harris shared the photo… it's been such a whirlwind experience these past, like 24 hours," she says of the flood of likes and shares she has received. As of Friday afternoon, the photo (in which Brown Jackson's husband, Patrick Jackson, is seen behind her, at left) had racked up nearly 10,000 retweets and almost 90,000 likes on Maney's Twitter and over 70,000 likes on Instagram.
Maya Harris's post has so far received over 20,000 retweets and nearly 300,000 likes.
"This is everything," reads the caption.
Many users shared the uplifting and emotional response the photo sparked with Maney directly.
"I saw a lot of people commenting that they burst into tears when they saw the photo," Maney says.
A happy proud child is indeed "everything"!
Tony