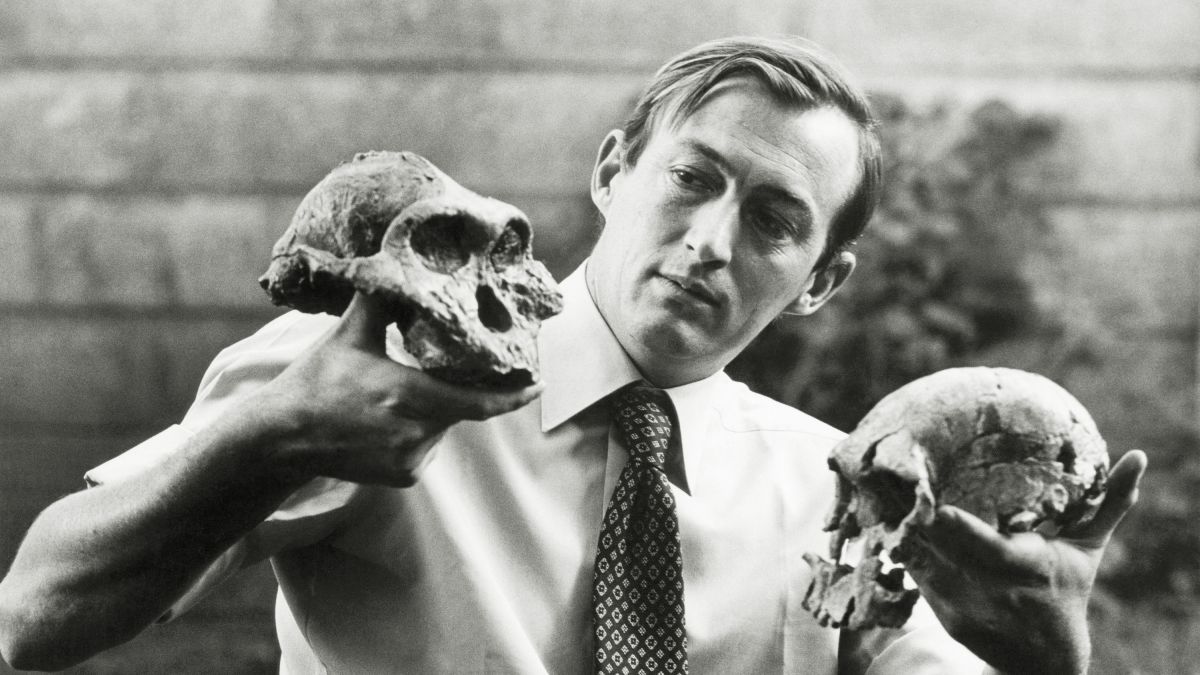 Richard Leakey
Dear Commons Community,
Richard Leakey, the Kenyan paleoanthropologist and fossil hunter whose discoveries of ancient human skulls and skeletons helped cement Africa's place as the cradle of humanity, died on Sunday in Kenya. He was 77.
In a statement, President Uhuru Kenyatta of Kenya announced his death. Mr. Leakey died at his home outside Nairobi, said Prof. Lawrence Martin, director of the Turkana Basin Institute at Stony Brook University on Long Island; Mr. Leakey was its founder.
Mr. Leakey's parents, Louis and Mary Leakey, were towering figures in paleontology, but Richard was initially determined to steer clear of his parents' field, finding work instead as a safari guide, before eventually, and perhaps inevitably, succumbing to fossil fever.
A turning point came on a flight in 1967, when he looked down over the rocky shores of Lake Turkana in Kenya and had, by his account, a feeling that the area could yield a trove of fossils. He was right.
The fossils found there by Mr. Leakey and his "Hominid Gang," as he and his colleagues came to be known, would change the world's understanding of human evolution.
One of his most celebrated finds came in 1984 when he helped unearth "Turkana Boy," a 1.6-million-year-old skeleton of a young male Homo erectus. The other was a skull called "1470," found in 1972, that extended the world's knowledge of the Homo erectus species several million years deeper into the past.
"He was a mentor to dozens of Africans in diverse fields and had played a key role in shaping the world's view on Africa's place in the human evolution story," WildlifeDirect, the organization he founded, said in a statement on Sunday.
But Mr. Leakey was important for more than finding fossils, said Prof. John Hawks, a paleoanthropologist at the University of Wisconsin-Madison; he was also credited with "creating an entire scientific, interdisciplinary infrastructure that enabled discoveries" and established a new model for scientific research, Professor Hawks said.
Mr. Leakey's discoveries landed him on the cover of Time magazine in 1977. He starred in a 1981 BBC program, "The Making of Mankind," which was also the title of one of his many books.
He parlayed his fossil hunter fame into a public-minded career. Among his roles were Kenya's head of public service, the director of the National Museums of Kenya and the chairman of the board of the Kenya Wildlife Service, Mr. Kenyatta said in his statement.
"He had equally impactful careers in so many different areas," Professor Martin said, adding that Mr. Leakey "has probably been responsible for producing close to half of the world's evidence for human evolution."
Mr. Leakey was a passionate conservationist with a fiery personality. In 1989, he drew international attention when he took a stand against the illegal ivory trade by helping to burn the country's stockpile of 12 tons of ivory, confiscated from smugglers and poachers. The act was repeated in 2016.
His fossil discoveries were almost as remarkable as his ability to evade death. He fractured his skull as a boy, almost died after receiving a kidney transplant from his brother Philip in 1979, lost both legs in a 1993 plane crash and was once treated for skin cancer.
Richard Erskine Frere Leakey was born in Nairobi on Dec. 19, 1944, the second of Louis and Mary's three sons. "I would never describe it as a close family," he once said. Anthropology always took precedence over a conventional family life, he recalled.
Though early on he was determined not to be an anthropologist, the field found him anyway. Heir to what has been called Leakey's Luck, he found fossil after fossil as a child, including the jaw of an extinct pig, he said in an interview with Stony Brook University.
"I was angry to this day that they took the bone away from me because it was too important for a 4-year-old to be digging up," he said.
After he decided to pursue fossil hunting, he sought a degree in anthropology in London but ran out of money before starting classes. He returned to Kenya to pursue the field firsthand, having already gained more experience in the field while growing up than many graduate anthropologists.
As a famous fossil hunter Mr. Leakey eventually returned to academia as a sought-after lecturer. He had never been to a university, he liked to say, except to lecture.
His marriage to Margaret Cropper ended in divorce. He is survived by his wife, Meave Leakey, herself a renowned paleoanthropologist; their daughters, Louise and Samira; a daughter, Anna, from his previous marriage; and three grandchildren.
Mr. Leakey believed strongly in a message his father had written long ago, that the past was the "key to our future." For him, paleoanthropology and conservation were "deeply entwined," said Paige Madison, a paleoanthropology historian based in Copenhagen.
Toward the end of his life, Mr. Leakey dreamed of building a museum of humankind, to be called Ngaren. It would be situated in the Rift Valley of Kenya, the site of one of his most famous discoveries, the Turkana Boy.
"Ngaren is not just another museum, but a call to action," Mr. Leakey said in a 2019 statement announcing its opening, scheduled for 2024. "As we peer back through the fossil record, through layer upon layer of long extinct species, many of which thrived far longer than the human species is ever likely to do, we are reminded of our mortality as a species."
I read his book, Origins, in the late 1970s.  I always thought it was one of the most important books I ever read.  It still sits on a bookshelf in my home library.
May he rest in peace!
Tony