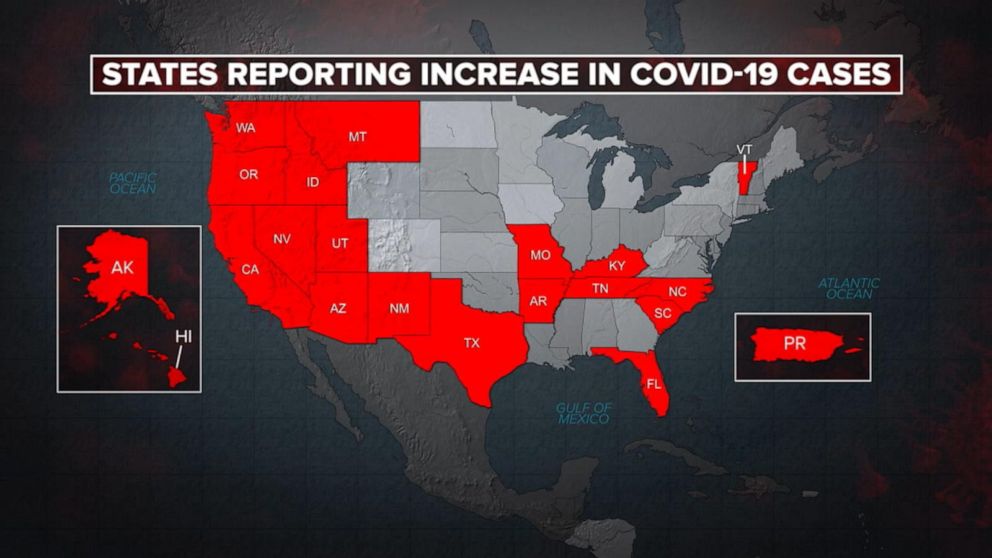 Dear Commons Community,
The U.S. has reported more than 2 million confirmed coronavirus cases, according to data compiled by  NPR.

The grim milestone comes as states continue to reopen, despite rising infection rates. More than 114,000 people have died in the U.S.
President Trump, who has long downplayed the seriousness of the pandemic, has used the opportunity of widespread protests against racism and police brutality as an opportunity to argue for holding rallies again. On Wednesday, his campaign said the first rally since early March would be held in Tulsa on June 19, with plans to visit Florida, North Carolina, Arizona and Texas.
The Washington Post reported  that oronavirus hospitalizations have been on the rise in a number of states — including Texas, North Carolina, South Carolina, California, Oregon, Arkansas, Mississippi, Utah and Arizona — since Memorial Day weekend.  Arizona, one of the earliest states to begin reopening its economy, has seen a 200% jump in coronavirus infections in the last two weeks, according to NPR.   New positive cases, hospitalizations and deaths rose in Arizona after the state eased major shelter-in-place orders in mid-May, allowing gyms, spas, movie theaters, restaurants and bars to reopen without releasing strict guidelines on how people should maintain their safety.
NPR's analysis found that the state is averaging more than 1,000 new cases per day.  
"We weren't ready to reopen," Dr. Matthew Heinz, an internist at Tucson Medical Center, told .   on Thursday. "We hadn't met the criteria set down by the WHO or the CDC to even begin to look at reopening the state, but political leadership pushed us in that direction."
It is obvious that coronavirus has not gone away.  It will be with us at least until next year and until a vaccine is developed.
Tony