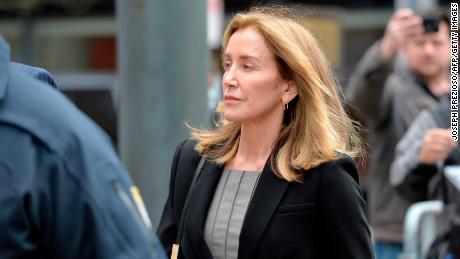 Dear Commons Community,
After being sentenced to 14 days in prison yesterday, in addition to a $30,000 fine and 250 hours of community service in connection to the college admissions scandal, Felicity Huffman released a statement to the media.
"I broke the law. I have admitted that and I pleaded guilty to this crime. There are no excuses or justifications for my actions. Period," Huffman said in a statement. "I would like to apologize again to my daughter, my husband, my family and the educational community for my actions. And I especially want to apologize to the students who work hard every day to get into college, and to their parents who make tremendous sacrifices supporting their children."
"I can promise you that in the months and years to come that I will try and live a more honest life, serve as a better role model for my daughters and family and continue to contribute my time and energies wherever I am needed," Huffman continued. "My hope now is that my family, my friends and my community will forgive me for my actions."
Huffman appeared in a Boston federal court on Friday alongside her husband, William H. Macy, and about 12 other close friends and family members.
She was also remorseful for her actions in the courtroom.
"I am sorry to you," she said to the judge. "I am deeply ashamed of what I have done. At the end of the day, I had a choice to make. I could have said 'no.'"
The former "Desperate Housewives" star must report to prison by October 25. It has not been announced where she'll serve her sentence, though her attorney said in court that he has issued a request for Huffman to serve her time at a facility near her home in California.
She is to be commended for taking responsibility for her actions.
Tony