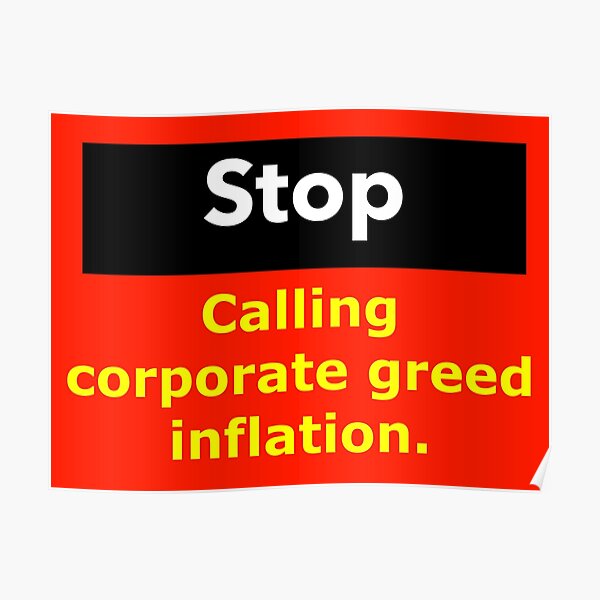 Dear Commons Community,
Some of the world's biggest companies have said they do not plan to change course and will continue increasing prices or keep them at elevated levels for the foreseeable future.
That strategy has cushioned corporate profits. And it could keep inflation robust, contributing to the very pressures used to justify surging prices.
Some economists warn, policymakers at the Federal Reserve may feel compelled to keep raising interest rates, or at least not lower them, increasing the likelihood and severity of an economic downturn.
"Companies are not just maintaining margins, not just passing on cost increases, they have used it as a cover to expand margins," said Albert Edwards, a global strategist at Société Générale, referring to profit margins, a measure of how much businesses earn from every dollar of sales.
It isn't just big oil companies that saw record profits in the past year.  Companies that sell high-volume consumer goods such as PepsiCo and Coca-Cola are also prime examples of how large corporations have countered increased costs, and then some.
The average company in the S&P 500 stock index increased its net profit margin from the end of last year, according to FactSet, a data and research firm, countering the expectations of Wall Street analysts that profit margins would decline slightly. And while margins are below their peak in 2021, analysts forecast that they will keep expanding in the second half of the year.
For much of the past two years, most companies "had a perfectly good excuse to go ahead and raise prices," said Samuel Rines, an economist and the managing director of Corbu, a research firm that serves hedge funds and other investors. "Everybody knew that the war in Ukraine was inflationary, that grain prices were going up, blah, blah, blah. And they just took advantage of that."
But those go-to rationales for elevating prices, he added, are now receding.
The Producer Price Index, which measures the prices that businesses pay for goods and services before they are sold to consumers, reached a high of 11.7 percent last spring. That rate plunged to 2.3 percent for the 12 months through April.
The Consumer Price Index, which tracks the prices of household expenditures on everything from eggs to rent, has also been falling, but at a much slower rate. In April, it dropped to 4.93 percent, from a high of 9.06 percent in June 2022. The price of carbonated drinks rose nearly 12 percent in April from 12 months earlier.
"Inflation is going to stay much higher than it needs to be, because companies are being greedy," Mr. Edwards of Société Générale said.
Greedy indeed!
Tony