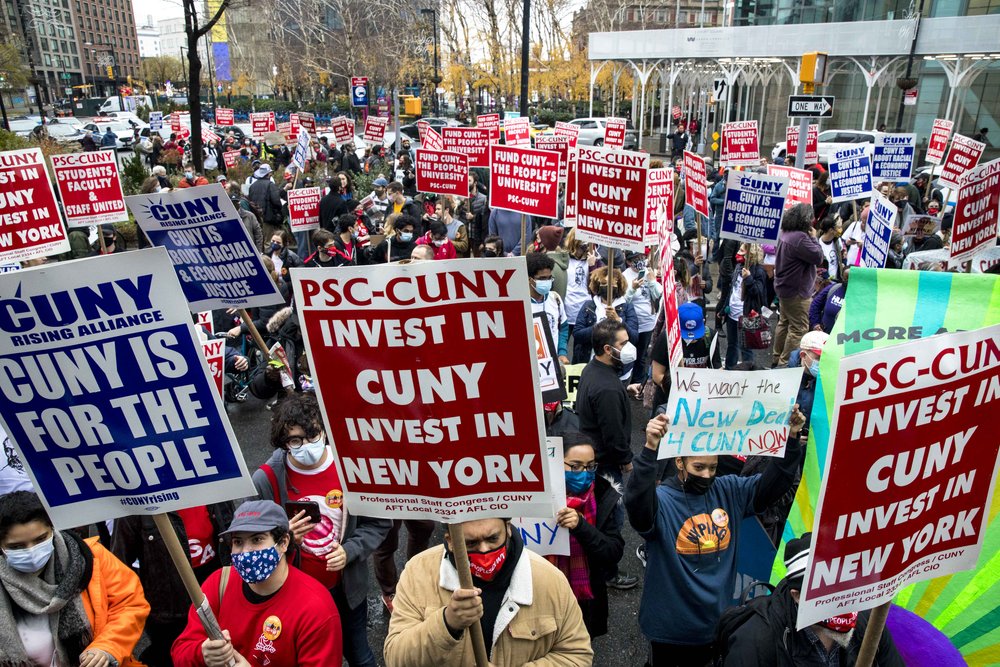 Dear Commons Community,
Over the decades, The New York Daily News has not always been the kindest of New York's newspapers to the City University of New York but in today's editorial, there is well-deserved praise and support for our institution.   Here is the entire editorial.
The New York Daily News
Editorial
April 8, 2023
The CUNY Advantage
"There's been a lot of hand-wringing about college rankings, with challenges to the dominance of the U.S. News & World Report methodology and all-important list, including spectacular scandals over misreported school data, and universities announcing they will cease participating altogether. That's before we even get to the ideological battles over everything from a school's relative free speech tolerance to its emphasis on sports to the detriment of academics.
But some schools are still better than others in different areas, so how to find the right way to examine it and compare? Focus on returning to basics and distilling what exactly makes a school effective. Academic rigor and the ability to get people to think critically and creatively are crucial, but tricky to measure. Where we can absolutely look at cold, hard facts are metrics like cost to attend and economic mobility, and on those metrics our own City University system blows everyone else out of the water.
We can thank our friends and sometimes rivals at The New York Times opinion page for the latest confirmation in the form of a nifty online tool that spits out rankings based on prioritization of different factors; in any combination that emphasizes factors like earnings, mobility, net price and economic diversity, CUNY schools feature multiple times in the top ten, with Baruch, City College and Hunter leading the pack.
On this page, we often cast a skeptical eye at public spending, with a view towards keeping government accountable for what we're getting for our taxpayer dollar. That means criticizing leaders when that return is low, but also celebrating it when we're really getting a lot of bang for the buck, and this certainly isn't the first analysis to determine that CUNY schools are over-performing when it comes to some of the metrics that really count for their students and graduates.
Policymakers should keep this in mind as they ponder the system's budget. Every dollar in is a dollar that is magnified and keeps New York's economy humming along."
Thank you to The New York Daily News editors for their support of CUNY – the people's university!
Tony