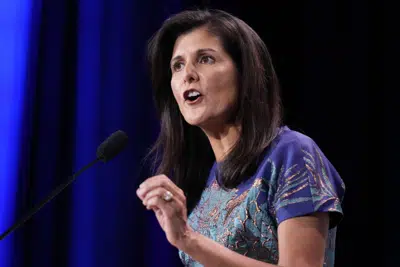 Nikki Haley
Dear Commons Community,
Former South Carolina Gov. Nikki Haley (R), who also served as U.S. ambassador to the U.N. during Donald Trump's administration, this morning  announced she is running for president (see video below).
Haley is the first Republican to declare a challenge against former President Donald Trump for the 2024 GOP nomination. Trump announced his candidacy in November.
"Republicans have lost the popular vote in seven of the last eight presidential elections," Haley said in the video posted on Twitter. "That has to change."
She added: "It's time for a new generation of leadership."