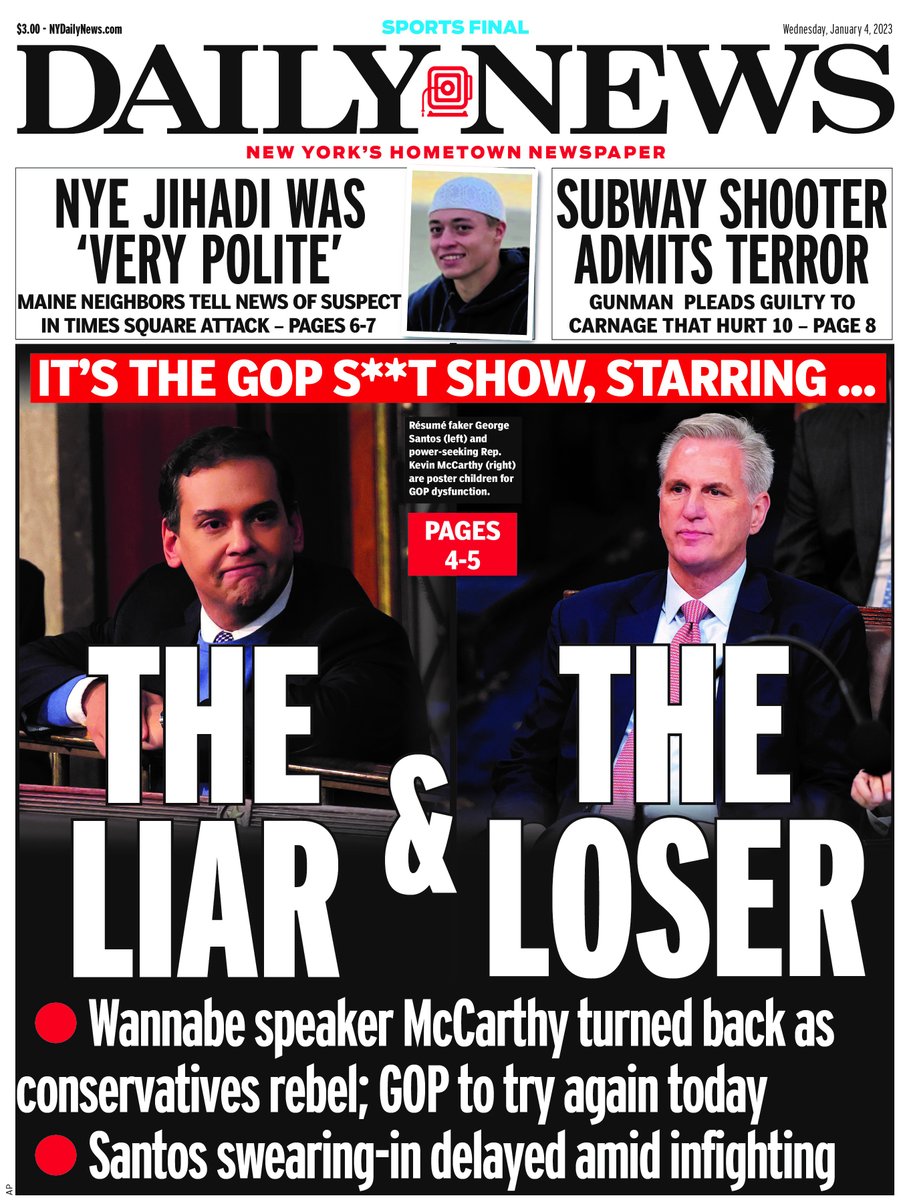 Dear Commons Community,
The New York Daily News used its front page this morning to sum up the chaos engulfing the GOP after Republicans failed, for the time being at least, to elect Kevin McCarthy as Speaker of the House of Representatives.
"It's the GOP s**t show, starring… The Liar & The Loser," the newspaper declared with its headline.
"The Loser" dig, meanwhile, was aimed at McCarthy following his three unsuccessful attempts to become speaker after a group of far-right Republicans voted against him.
The pair are "the poster children for GOP dysfunction," the tabloid added.
It should also be mentioned that The Daily News at one time used to be a right of center newspaper and generally supported Republican Party positions.  No more!

Tony