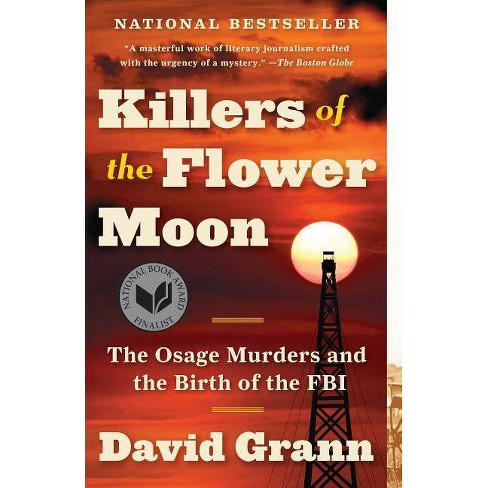 Dear Commons Community,
I have just finished reading David Grann"s  Killers of the Flower Moon:  The Osage Murders and the Birth of the FBI.  My wife Elaine recommended it to me a week ago.  It turned out to be a page turner that I could not put down.  Published in 2017, it was lauded as a "Best Book of the Year" by several major media organizations.  Dave Eggers in The New York Times Book Review called it riveting.  Grann weaves the story of 1920s Oklahoma when members of the Osage were mysteriously dying one by one.  As the death toll rose, J. Edgar Hoover assigns a crack investigator, Tom White, to uncover the circumstances in the death of the Osage.  I won't give away any of the conclusions only to say that Grann keeps the reader on his seat as he reveals each new element in the case.
I highly recommend Killers…if you are looking for a first-rate non-fiction whodunnit.
Below is a review that appeared in The New York Times.
Tony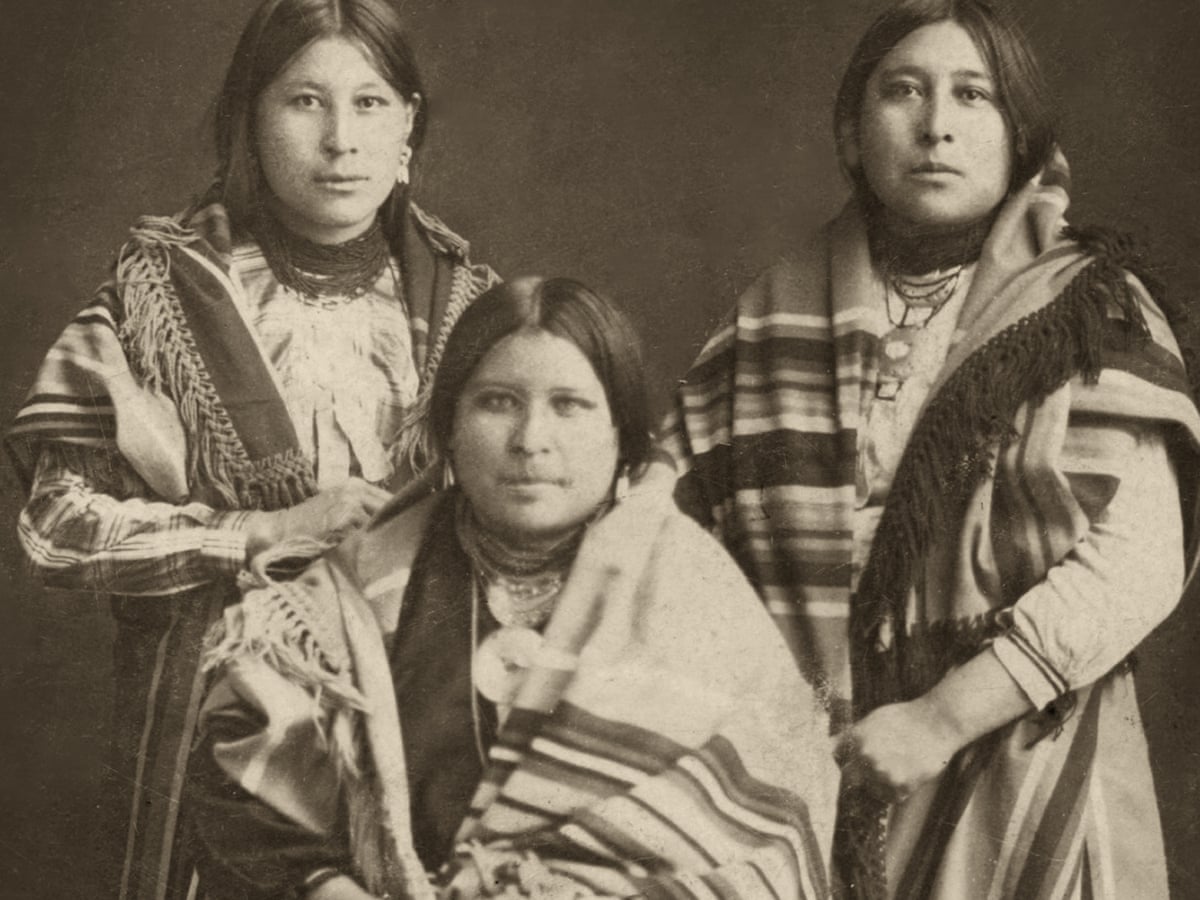 Three Osage Sisters
---
The New York Times
The Osage Indians Struck It Rich, Then Paid the Price
By Dwight Garner
April 12, 2017
KILLERS OF THE FLOWER MOON
The Osage Murders and the Birth of the FBI
By David Grann
Illustrated. 338 pages. Doubleday. $28.95.
If you taught the artificial brains of supercomputers at IBM Research to write nonfiction prose, and if they got very good at it, they might compose a book like David Grann's "Killers of the Flower Moon: The Osage Murders and the Birth of the FBI."
This is not entirely a complaint. Grann's new book, about how dozens of members of the Osage Indian nation in Oklahoma in the 1920s were shot, poisoned or blown to bits by rapacious whites who coveted the oil under their land, is close to impeccable. It's confident, fluid in its dynamics, light on its feet.
What it lacks is the soulful, trippy, questing and offhandedly cerebral quality of his last and best-known book, "The Lost City of Z: A Tale of Deadly Obsession in the Amazon" (2009). That volume is deservedly regarded as one of the prize nonfiction specimens of this century.
That was a book with a personality. It seemed to be written by someone who was, as Charles Lamb said of Samuel Taylor Coleridge, an archangel a little damaged. There was some strange junk in its cupboards.
"Killers of the Flower Moon" has cleaner lines, and it didn't set its hooks in me in the same way. But the crime story it tells is appalling, and stocked with authentic heroes and villains. It will make you cringe at man's inhumanity to man.
About America's native people, Saul Bellow wrote in a 1957 essay, "They have left their bones, their flints and pots, their place names and tribal names and little besides except a stain, seldom vivid, on the consciousness of their white successors."
The best thing about Grann's book is that it stares, hard, at that stain, and makes it vivid indeed.
"Killers of the Flower Moon" describes how the Osage people were driven from their lands in Kansas onto a rocky portion of northwestern Oklahoma — out of sight, out of mind. It became apparent within a few decades, however, that immense oil deposits pooled below those Oklahoma rocks.
The Osage people became wealthy from leasing their mineral rights; so wealthy that white America, stoked by a racist and sensationalistic press, went into a moral panic, a collective puritanical shudder.
"Journalists told stories," Grann writes, "often wildly embroidered, of Osage who discarded grand pianos on their lawns or replaced old cars with new ones after getting a flat tire." A reporter from Harper's Monthly Magazine wrote, ominously: "The Osage Indians are becoming so rich that something will have to be done about it."
Something was done about it. The federal government appointed white guardians to monitor many of the Osage members' spending habits. Even tiny purchases had to be authorized. The chicanery and graft were remarkable. Then things got worse.
Tribe members began to be killed. They were, in the evocative words of a reporter at the time, "shot in lonely pastures, bored by steel as they sat in their automobiles, poisoned to die slowly, and dynamited as they slept in their homes."
Few if any of these crimes were solved. Who cared about, Grann writes, using the intolerant lingo of the times, a "dead Injun"?
These murders were an embarrassment for the still-green F.B.I., however. J. Edgar Hoover sent a former Texas Ranger, the perfectly named Tom White, to investigate. It was dangerous work, and White had steely nerves and the upright aplomb of Henry Fonda in "Twelve Angry Men."
"Killers of the Flower Moon" builds to a cinematic court scene filled with outrages and recantations. White gets his man, a local cattleman and a figure of genuine evil. But it is among Grann's larger points that these murders were hardly the work of one human. It took a village — a "culture of killing," in his words — to eliminate this many people.
The government estimated that 24 Osage members were murdered. As Grann pores over the evidence, however, he realizes the number was almost certainly higher, perhaps in the hundreds.
He spends time with the descendants of some of those killed, and he pokes through old files and turns up new information. His own outrage, though kept at a simmer, is unmistakable. "While researching the murders," he writes, "I often felt that I was chasing history even as it was slipping away."
The period photographs in "Killers of the Flower Moon" are exceptional in their impact; they bore into you. If the book has a heroine, it is an Osage woman named Mollie Burkhart, whose sisters and other family members are picked off one by one. The beautiful and implacable faces of Mollie and her brown-eyed sisters gaze, as if in accusation, across the ages.
Grann is a staff writer at The New Yorker and always a welcome byline to find there. Reading his book reminded me that the magazine's founding editor, Harold Ross, once dreamed of starting a serious true-crime magazine he planned to call "Guilty?"
This never came to pass. Grann's book investigates one painful splinter of America's treatment of its native people, and it snips the question mark off Ross's title.