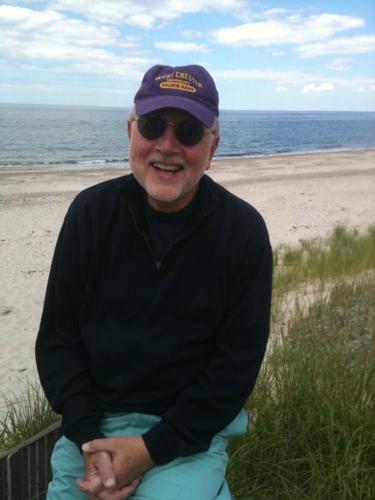 Dear Commons Community,
Last week there was a memorial service for Fred Lane, professor emeritus in the Baruch College School of Public Affairs, who died in August.  I feel bad that I was not able to attend this service because I was recovering from COVID and still testing positive for the virus.
I met Fred fifty years ago as a student in the MPA program at Baruch.  He was a first-rate instructor and provided a good deal of guidance to students especially those of us interested in pursuing a career in higher education.  However, he went beyond the typical faculty adviser role and advised me on family and personal matters.  In 1974, on his suggestion, I moved to Pocantico Hills close to where Fred lived with his family, and where I lived for forty years.
Our paths continue to cross at CUNY.  He was always an adviser and urged me to enroll in a PhD program which I did and completed in 1985.  We became colleagues discussing issues related to CUNY where both of us spent our entire careers.  We had mutual friends and colleagues such as Donna Shalala and Matt Goldstein.
I could go on and on but in sum, Fred was a special person in my life and I miss him dearly.
Below is an obituary written by his son, Randall, which tells the warm side of Fred well.

May he rest in peace!
Tony
—————————————————–
Dr. Frederick S. Lane
By Randall Lane
In Loving Memory: Dr. Frederick S. Lane, known far and wide simply as "Fred," died peacefully at Cape Cod Hospital on Monday night due to complications from pulmonary fibrosis. He was 80. Or 35, if you're measuring in Cape Cod Years.
So how does one calculate Cape Cod Years? Well, for this child of Milwaukee, who spent high school and college in Florida, an Army hitch spanning Georgia, Texas and Vietnam, a scholarly period in Syracuse and London and then some middle age in New York and Pennsylvania, Cape Cod Years are measured in the time elapsed once he finally found his forever home. Most of us will be lucky to have two or three chapters in our lives. Fred had about 10, and he made sure that last one, on Cape, was the longest and the best.
Fred Lane was an academic superstar of the highest order. For almost 50 years, he was a fixture at America's largest urban university, the City University of New York, most notably as a professor at Baruch College, helping to launch various programs and schools around making those who run our governments and charities better leaders. He wrote definitive textbooks in the fields of public administration and nonprofit management, advised governors and chancellors, and mentored students by the score.
But we'll leave the formidable professional accolades for other publications. This is a Cape Cod love story. And it starts with fellow academic Madeleine Wing Adler, a second marriage for them both. Her family were newcomers to Cape Cod…back in the 1630s, as any visitor to the Wing Family Fort House can see. In their new life together, which began in the 1980s, Madeleine and Fred felt this ancestral tug. They started visiting local B-and-Bs, held their wedding here, and then finally bought a house in East Sandwich, despite the ferocious weekly commute that would entail. To borrow from a friend regarding their relationship, they had what the rest of us want.
From this base, the best Fred, Cape Cod Fred, emerged. He reveled in all the rituals here: to marvel at the giant holiday glassworks and cheer for the Bourne Braves from his beach chair and gleefully trek to the dump and throw the separated garbage into the correct chutes with the satisfaction of a 12-year-old. He'd religiously eat his fried clams (extra crispy) at the Sagamore Inn, his ice cream (ok, coffee Heath Bar frozen yogurt in a waffle cone) at Sweet Caroline's and his duck confit splurge (with a nice pinot noir) at the Belfry Inn.
The best restaurant in Sandwich, however, was wherever Fred was cooking. Before Cape Cod, he was a Chinese take-out kind of guy. Here, Fred turned himself into a truly masterful chef, creating ambitious dishes with elegant simplicity. Customers at Fisherman's View will notice in the sheet they get at checkout a recipe for cioppino, attributed simply to Cape Cod Fred.
And Cape Cod Fred, true to his field of study, made himself part of the community. Working with Madeleine, he became a big supporter of the Fund for Sandwich, a strategic committee member at the Community Health Center of Cape Cod and an eager, if often lonely, volunteer with the outnumbered Sandwich Democrats.(In lieu of flowers, the family asks that people donate in the first two organizations, and vote in November, something Fred considered a sacred American rite.)
Even in his late 70s, the Vietnam War veteran decided to take on one more mission: spearheading the opposition to the proposed 5,000-acre machine gun firing range at Joint Base Cape Cod. A lifelong advocate for accountability and transparency borne from his Army service, he couldn't understand why we'd knowingly start dumping lead, and noise, into one of the most environmentally fragile (and economically important) spots in the northeast, given that Massachusetts already has an alternative site operational, or stomach the sneaky tactics of those determined to quietly push it through. Captain Lane wrote op-eds for the Boston Globe, The Cape Cod Times and this publication, fighting bullets with words, until the project was shelved (at least for now – let's stay on it).
Besides Madeleine, Fred leaves behind two sons: Rand, a journalist of some repute who now writes an occasional obituary for The Sandwich Enterprise, and Cary, who took over the family business, as a top professor at CUNY and overall good guy; two granddaughters, Sabrina and Chloe, who inherit his love for learning and Sweet Caroline's, not always in that order; and a chosen family that numbers anywhere from about 10, if measured in the loved ones he shared holidays and regular visits with, to 10,000, if measured in people who cherished him for his direct effect on their lives.
Fred cut the kind of swath that demands a Viking funeral. Instead, this Friday, he'll get a Sandwich one. A memorial service at the Belfry (a church-turned-restaurant is his kind of spirituality); an interment at the Sandwich Town Cemetery, where he'll rest next to his beloved stepson, J. Peter Adler; and then a reception back at the bar of the Sagamore Inn, an Irish wake for a Jewish great, where friends and family will share eggplant parmesan, those crispy fried clams and stories about of someone who now belongs forever to Cape Cod.