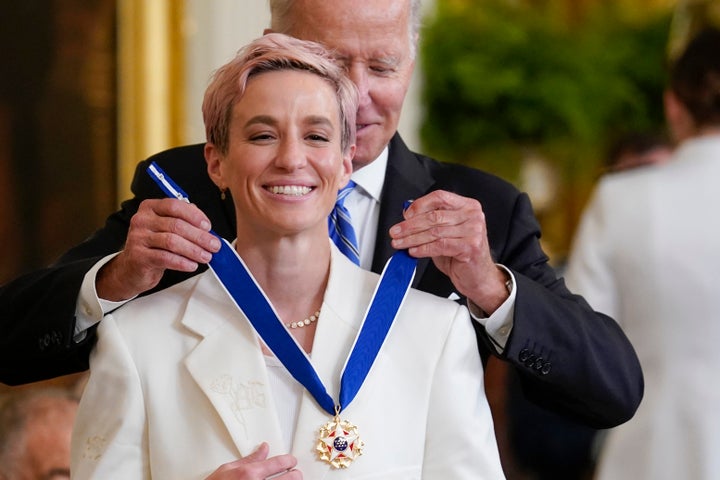 Megan Rapinoe Receiving Presidential Medal of Freedom
Dear Commons Community,
Megan Rapinoe offered a subtle tribute to basketball star Brittney Griner  as the soccer great visited the White House to receive the Presidential Medal of Freedom.
The U.S. Women's National Soccer team star attended yesterday's ceremony in an ivory-colored suit with Griner's initials and a flower embroidered on the lapel. She shared a close-up of the design, which wasn't noticeable from afar, on her Instagram story.
"The most important part of today," the two-time World Cup champion wrote. "BG we love you."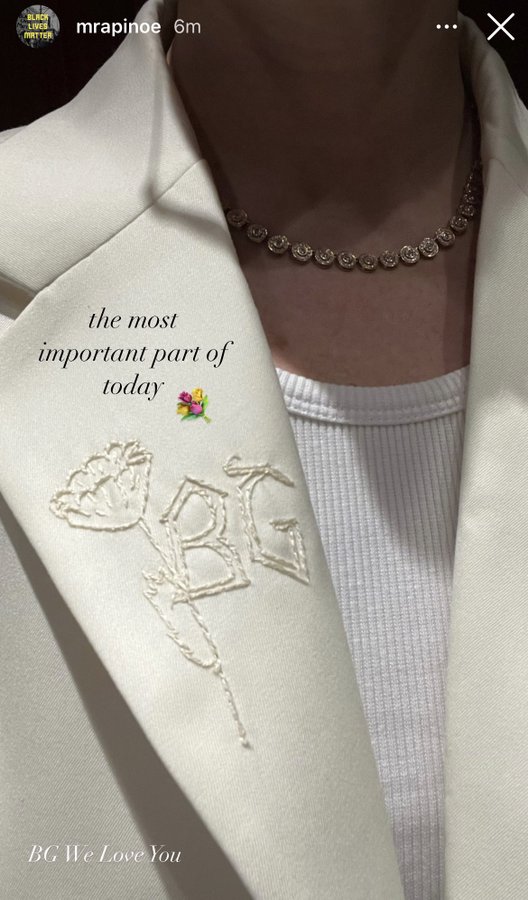 Griner, a two-time Olympic medalist and a center for the Phoenix Mercury, has been detained in Russia since Feb. 17, when officers said vape canisters with cannabis oil were found in her luggage at a Moscow airport.
In May, the U.S. State Department classified the WNBA star's arrest as wrongful detainment. Last week, Griner wrote a letter to President Joe Biden pleading for his help.
Earlier on Thursday, Griner pleaded guilty to charges of smuggling drugs into Russia but said she did so "inadvertently" and that "there was no intent." She now faces up to 10 years in prison, though experts say her freedom could be secured via a "prisoner exchange" that would involve the release of a Russian held in the U.S.
In a second post to her Instagram story, Rapinoe said that Griner was being used as a "political pawn," adding, "We need to bring her home immediately." "This plea doesn't change that [Biden] needs to and is working hard to get her home," she continued, according to People.
Rapinoe was among 17 people selected by Biden to receive the Presidential Medal of Freedom, the nation's highest civilian honor, this year. Other 2022 recipients include former Rep. Gabrielle Giffords (D-Ariz.) and Olympic gymnast Simone Biles.
Rapinoe is a class act!
Tony