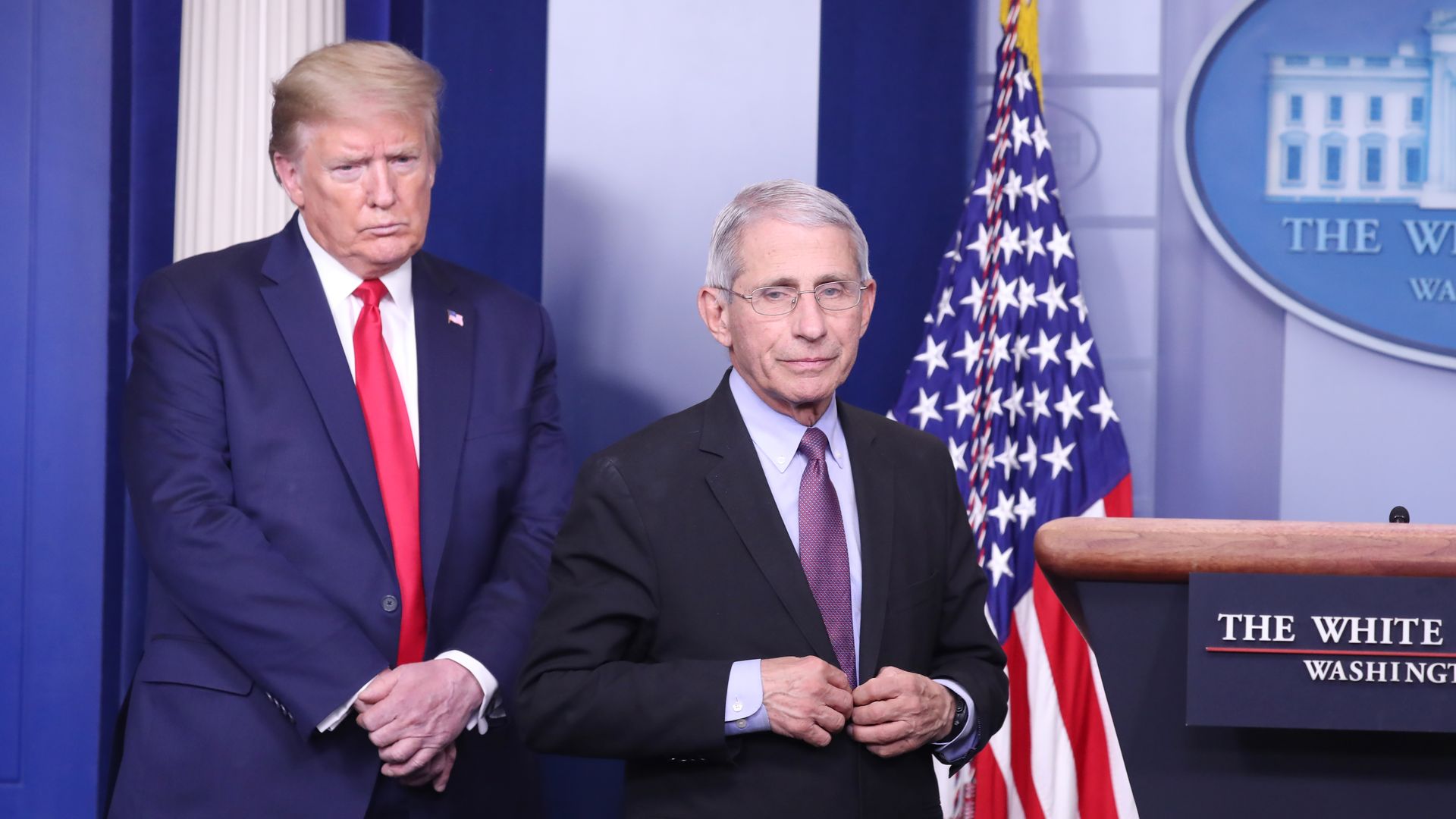 Dear Commons Community,
Dr. Anthony Fauci said yesterday that he was "stunned" and "dismayed" when former President Donald Trump was booed earlier this month after he revealed at an event that he had received his COVID-19 booster shot.
Fauci also had some rare praise for Trump and encouraged him to continue to speak out in support of vaccinations to battle the pandemic.
"I was a bit dismayed when former president Trump came out and made that statement, and his followers booed him. I was stunned by that," the chief White House medical adviser told Jonathan Karl ABC's "This Week."
"Given the fact of how popular he is with that group, that they would boo him … tells me how recalcitrant they are about being told what they should do," he added.
Trump "continuing to say that people should get vaccinated and articulating that to them, in my mind, is a good thing," Fauci said. "I hope he keeps it up."
Fauci also warned of the ongoing "rapid spread" of "this extraordinary" omicron variant of COVID-19 and its risk of overwhelming hospitals.
While the hospitalizations and death rates appear to be far less than the last wave, the "sheer volume" of cases can become so great that a serious toll — especially among the unvaccinated — could nevertheless be significant, he noted.
Trump revealed that he had received a COVID booster during a live appearance in Dallas a week ago with former Fox News host Bill O'Reilly, who pointed out that both men were vaccinated.
When O'Reilly asked Trump if he had received his booster, the former president responded, "Yes" — and was booed.
"That's all right; it's a very tiny group over there," Trump snapped back. (Trump told viewers on Fox News in August that COVID booster shots were "crazy.")
The day after the Dallas event Trump told conservative talk show host Candace Owens: "If you take the vaccine, you're protected. The results of the vaccine are very good. If you do get [COVID-19], it's a very minor form. People aren't dying when they take the vaccine."
Trump has since been viciously attacked by some of his staunchest supporters.
Far-right InfoWars host Alex Jones issued an "emergency Christmas Day warning" to Trump. "You are either completely ignorant .. or you are one of the most evil men who ever lived … What you told Candace Owens is nothing but a raft of dirty lies," he said on his program.
Better late than never!
Tony