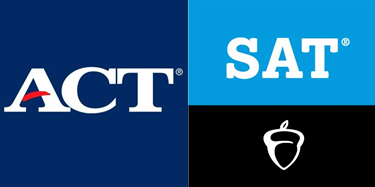 Dear Commons Community,
The Chronicle of Higher Education this morning has an article describing the financial plight of the ACT and the College Board.  The two major standardized testing organizations in the United States are losing substantial revenue due to the pandemic and the decisions of colleges and organizations to forgo admissions test.  Here is an excerpt from the article.
"A new financial filing from the nonprofit that runs one of America's most prominent standardized tests paints a grim picture of the organization's finances.
The revenues generated by ACT Inc. from educational assessment and work-force development — a category that includes the ACT exam — declined by nearly $100 million during just the fiscal year that ended on August 31, 2020.
The fallout was even starker at the College Board, where net program service-fee revenues — including what it earns from overseeing the SAT — in calendar year 2020 fell by $286 million compared to 2019. The organization warned in its financial statements that Covid-19's effect on its bottom line could run the gamut from "a decline in revenues, an increase in operating costs, and/or potential future liquidity concerns."
The revenue losses come during a time of upheaval in the standardized-testing industry. The pandemic has prompted hundreds of colleges to suspend, at least temporarily, their ACT and SAT requirements, and many appear unlikely to reinstate them.
In a move that still reverberates throughout higher education, the University of California's Board of Regents voted unanimously in 2020 to stop using those exams altogether in evaluations of applicants. A UC faculty committee recommended this month that the system should not adopt an alternative exam called Smarter Balanced to replace the ACT and SAT. The committee wrote in a report that the exam would reduce the admission rates for Black, Hispanic, and low-income applicants while providing "modest incremental value" in predicting first-year grades at UC.
Though it would be premature to say that college-entrance tests are fading away, their grip on higher education is weakening, which will continue to affect the bottom line of two testing titans.
In a statement to The Chronicle, Curt D. Yedlik, ACT's chief financial officer, wrote that prior to the pandemic, ACT completed a series of investments and acquisitions important to the organization's long-term future. And when the pandemic hit, ACT sought to ensure the safety of students, educators, and personnel, including by canceling test dates.
"These steps were prudent and necessary, despite the effects for ACT's bottom line," Yedlik wrote.
Before ACT posted an overall loss of $60 million in fiscal year 2020, it had disclosed a $34-million loss a year before. Between fiscal years 2011-18, ACT never posted an overall loss of greater than $4 million.
In late May of 2020, The Gazette of Cedar Rapids, Iowa, reported ACT Inc. would implement a series of cost-cutting measures at the organization. The suite of publicized actions included voluntary resignations, temporary pay-raise suspensions, and a reduction of certain fringe benefits.
ACT Inc. also agreed in 2020 to pay $16 million to California students with disabilities as part of a class-action settlement."
I believe that both testing giants will be in trouble beyond the pandemic.  When major public higher education institutions such as those in California start eliminating admissions tests, the future is not rosy for the testing organizations.
Tony