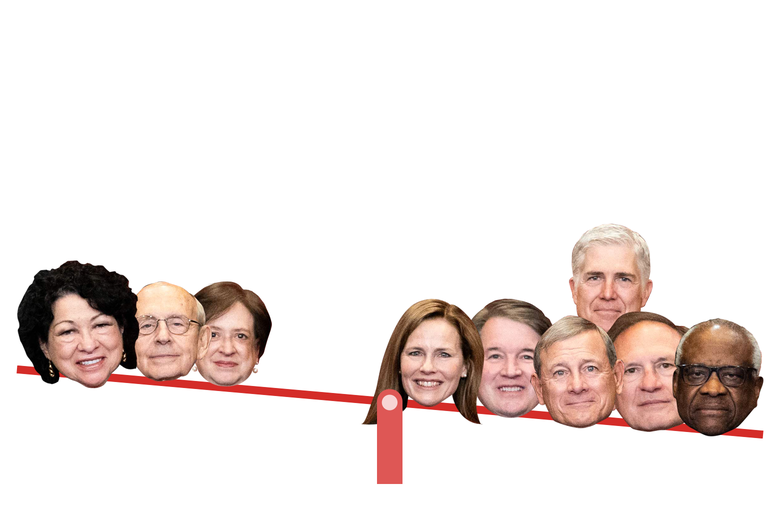 Dear Commons Community,
The U.S. Supreme Court yesterday gave states new latitude to impose restrictions on voting, using a ruling in a case from Arizona to signal that challenges to laws being passed by Republican legislatures that make it harder for minority groups to vote would face a hostile reception from a majority of the justices.
The vote was 6 to 3, with the court's three liberal members in dissent.
The decision was among the most consequential in decades on voting rights, and it was the first time the court had considered how a crucial part of the Voting Rights Act of 1965 applies to restrictions that have a particular impact on people of color.  As reported by The New York Times.
The six conservative justices in the majority concluded that the relevant part of the act can be used to strike down voting restrictions only when they impose substantial and disproportionate burdens on minority voters, effectively blocking their ability to cast a ballot — a standard suggesting that the Supreme Court would not be inclined to overturn many of the measures Republicans have pursued or approved around the country.
"Where a state provides multiple ways to vote," Justice Samuel A. Alito Jr. wrote for the majority, "any burden imposed on voters who choose one of the available options cannot be evaluated without also taking into account the other available means."
In dissent, Justice Elena Kagan wrote that the majority had done violence to the Voting Rights Act, a civil rights landmark.
"Wherever it can, the majority gives a cramped reading to broad language," she wrote. "And then it uses that reading to uphold two election laws from Arizona that discriminate against minority voters."
Justice Kagan said the court's action was a devastating blow to the nation's ideals.
"What is tragic here," she wrote, "is that the court has (yet again) rewritten — in order to weaken — a statute that stands as a monument to America's greatness and protects against its basest impulses. What is tragic is that the court has damaged a statute designed to bring about 'the end of discrimination in voting.'"
Justice Kagan has it right!
Tony