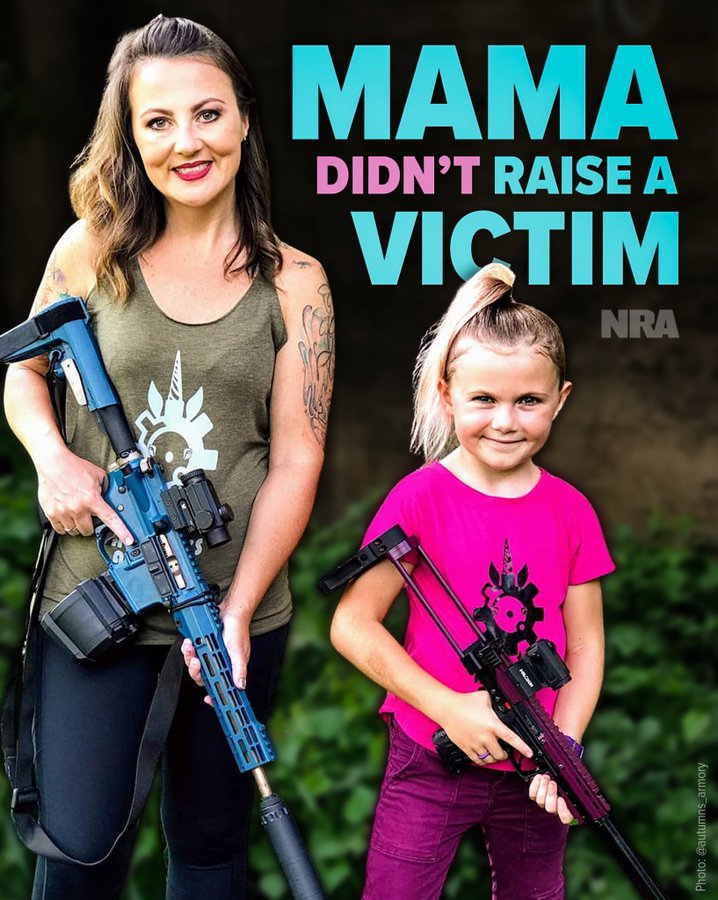 Dear Commons Community,
Last Thursday a sixth-grade girl in Idaho pulled a gun in school and shot two fellow students and a member of the school staff.  To date, there have already been  194 mass shootings  this year according to the nonprofit group Gun Violence Archive. 
The wave of violence that's rocked the nation has led to new calls for gun control measures.
But yesterday ― Mother's Day ― the National Rifle Association posted a meme suggesting that mothers arm their young daughters.
"MAMA DIDN'T RAISE A VICTIM" read the text over an image of a woman and a young girl with assault rifles.
The NRA is a disgusting organization that should be banned in this country for its callousness.

Tony