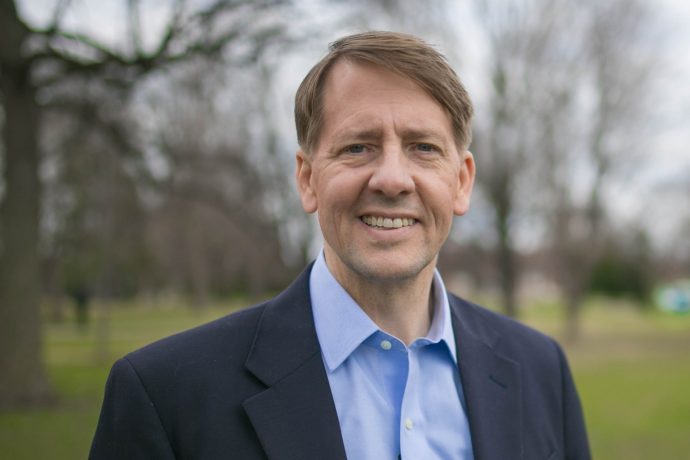 Richard Cordray
Dear Commons Community
U.S. Secretary of Education Miguel Cardona on Monday named Richard A. Cordray, a former attorney general of Ohio and the first head of the Consumer Financial Protection Bureau, to lead the Office of Federal Student Aid. The announcement is a win for Democrats pushing for student-loan forgiveness and stronger oversight of for-profit colleges.
Cordray is expected to play a key role in several major policy decisions, including how the administration will forgive student loans, and by how much. President Biden has said that he will not consider forgiving more than $10,000 in student loans for each borrower, and that he prefers it be done by congressional action. However, Cordray is seen as a strong ally of Sen. Elizabeth A. Warren, a Democrat from Massachusetts, who is pushing the administration to use its executive authority to forgive $50,000 in loans per borrower.
Cordray "was a fearless and effective leader at the Consumer Financial Protection Bureau, where he held big banks accountable and forced financial institutions to return $12 billion directly to the people they cheated," Warren said in a news release. "I'm very glad he will get to apply his fearlessness and expertise to protecting student-loan borrowers and bringing much needed accountability to the federal student-loan program."
Cordray is also an outspoken critic of for-profit colleges, and his appointment is the latest sign that the administration will push strong accountability measures for those institutions.
"It is critical that students and student-loan borrowers can depend on the Department of Education for help paying for college, support in repaying loans, and strong oversight of postsecondary institutions," the education secretary, Miguel A. Cardona, said in a news release.
The New York Times had an article of Cordray's appointment in yesterday's edition.
Tony