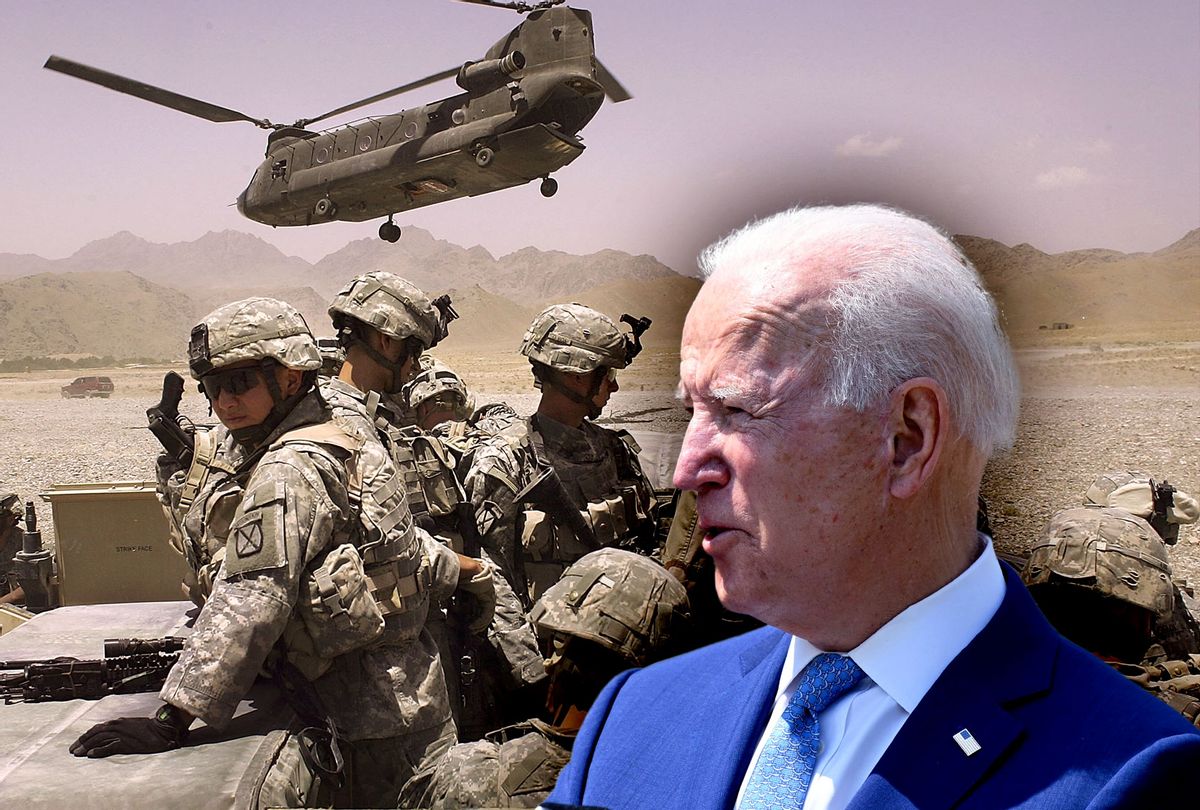 Dear Commons Community,
After two decades of an extended military presence in Afghanistan, President Biden has decided to withdraw all American troops by September 11, 2021, in time for the 20th anniversary of the terrorist attacks the World Trade Center.  As reported by The New York Times:
"President Biden will withdraw American combat troops from Afghanistan by Sept. 11, declaring an end to the nation's longest war and overruling warnings from his military advisers that the departure could prompt a resurgence of the same terrorist threats that sent hundreds of thousands of troops into combat over the past 20 years.
In rejecting the Pentagon's push to remain until Afghan security forces can assert themselves against the Taliban, Mr. Biden forcibly stamped his views on a policy he has long debated but never controlled. Now, after years of arguing against an extended American military presence in Afghanistan, the president is doing things his way, with the deadline set for the 20th anniversary of the terrorist attacks.
A senior Biden administration official said the president had come to believe that a "conditions-based approach" would mean that American troops would never leave the country. The announcement is expected on Wednesday.
Mr. Biden's decision would pull all American troops out of Afghanistan 20 years after President George W. Bush ordered an invasion after the Sept. 11 attacks on New York City and the Pentagon, with the goal to punish Osama bin Laden and his Qaeda followers, who were sheltered in Afghanistan by their Taliban hosts.
The war was launched with widespread international support — but it became the same long, bloody, unpopular slog that forced the British to withdraw from Afghanistan in the 19th century and the Soviet Union to retreat in the 20th.
Nearly 2,400 American troops have died in Afghanistan in a conflict that has cost about $2 trillion. Mr. Biden's Democratic supporters in Congress praised the withdrawal, even as Republicans said it would risk American security.
"The U.S. went into Afghanistan in 2001 to defeat those who attacked the U.S. on 9/11," Senator Tim Kaine, Democrat of Virginia, said in a statement. "It is now time to bring our troops home, maintain humanitarian and diplomatic support for a partner nation, and refocus American national security on the most pressing challenges we face."
Jon Soltz, an Iraq war veteran and the chairman of the progressive veterans group VoteVets, said that "words cannot adequately express how huge this is for troops and military families, who have weathered deployment after deployment, with no end in sight, for the better part of two decades."
This is long overdue. Afghanistan is a political and military quagmire that we cannot possibly win. This is no reflection on our military but it is not trained or capable of nation-building, at least not in this part of the world.

Tony