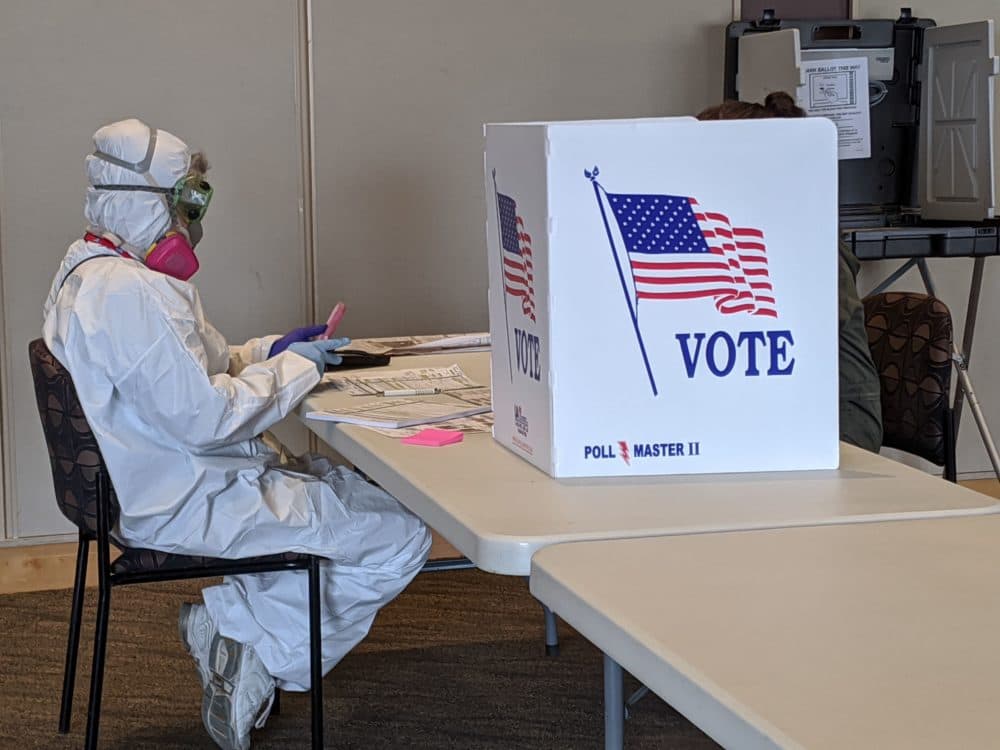 Dear Commons Community,
The coronavirus does not care about electoral college counts and continues to devastate the country as media outlets focus almost entirely on the presidential election.  Right now the coronavirus is surging out of control and more than 121,000 cases were reported on Thursday, more new cases than on any other day of the pandemic. In 43 states, new infections are climbing steadily higher. To many Americans, the pandemic's march feels inexorable.  As reported by the New York Times.
"In a single day across America, the coronavirus churned through homes, workplaces, hospitals, schools, laboratories, and even the White House again. Mark Meadows, President Trump's Chief of Staff, tested positive for COVID-19 yesterday.
From dawn to nightfall on Thursday, the worst day of the pandemic in terms of new cases, snapshots offered glimpses of the virus's persistent spread and devastating fallout: In Cleveland, lab workers began another grinding day of processing coronavirus tests. In Minot, N.D., a hospital scrambled to find space for the crush of coronavirus patients who came through the doors. In Unionville, Conn., grieving relatives finalized plans for the funeral of a family's 98-year-old matriarch, who died from the virus.
And in Missouri, officials interrupted the day with a jarring announcement: A person who tested positive for the coronavirus last week disregarded orders to isolate and worked as an election judge in suburban St. Louis on Tuesday. The person, whom St. Charles County officials did not identify, has since died."
Joe Biden assuming he is elected will have his work cut out for him.
Tony