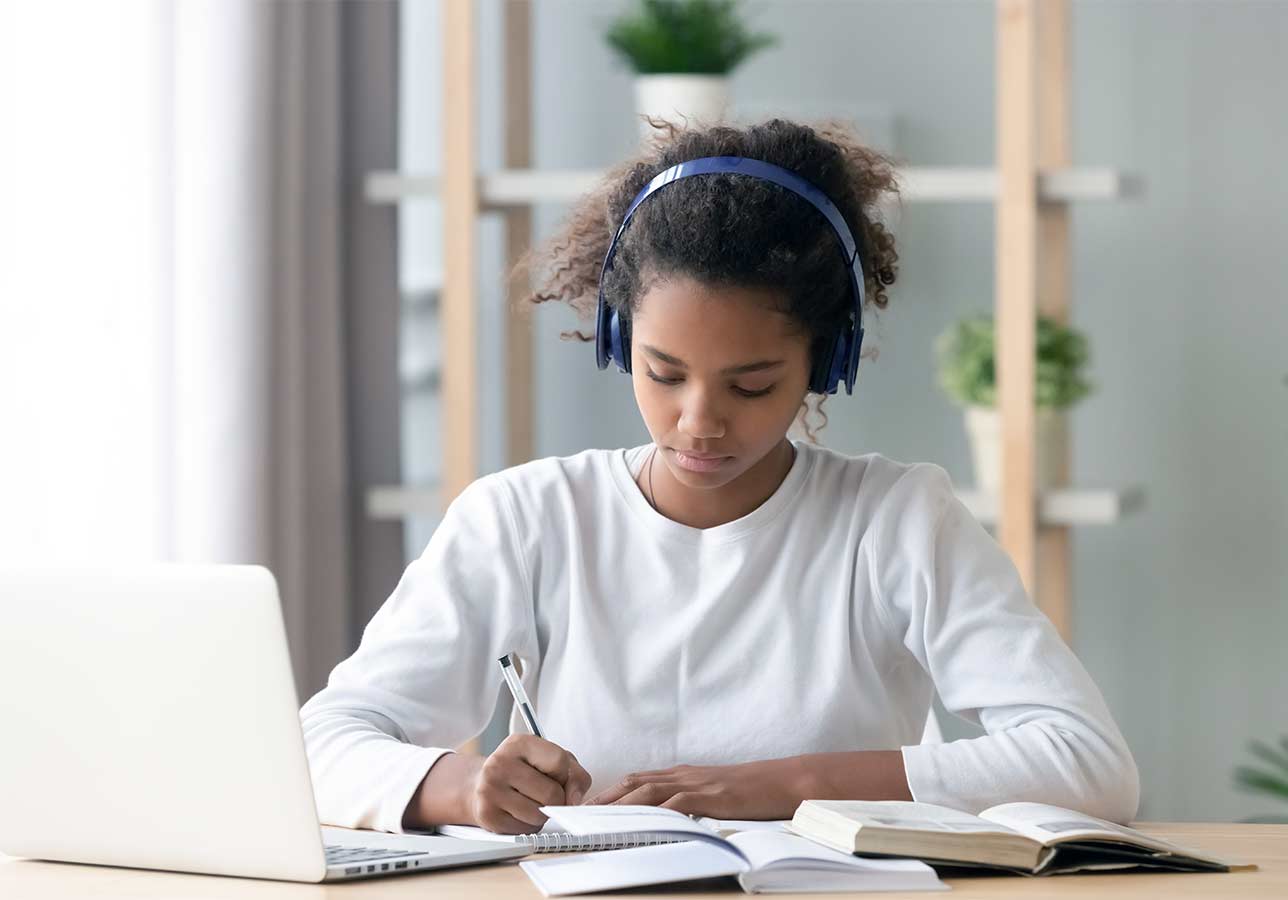 Dear Commons Community,
The New York Times has an op-ed this morning examining racial bias in our schools and whether online learning serves to mitigate it to a degree.  Here is an excerpt.
 "Awo Okaikor Aryee-Price, a Black mother of two who lives in Florham Park, N.J., initially laughed off the pronouncement her 13-year-old made in March after the Covid-19 pandemic closed the state's schools. But it became clear that her daughter, Saige, was serious. So Ms. Aryee-Price started to revisit the things she'd heard her daughter say in response to her daily "How was school?" queries.
"Whether it was other students saying that she's too loud, or people saying she has anger-management issues, it was always something," Ms. Aryee-Price said, describing the subtle bigotry that Saige experienced but was unable to articulate and name.
Since beginning online learning, she explained, Saige has been liberated from hearing negative tropes about Black girls in the lunchroom and hallways. For one, the eighth grader can control her exposure to racial microaggressions. When a classmate wore a "Make America Great Again" hat — attire that some people see as a symbol of racism — during a video class session, Saige simply changed her settings to view only the teacher.
"Although the violence is still there, she has the ability to maneuver in a way that she didn't have when she was in school," Ms. Aryee-Price explained.
As school districts across the country have grappled with whether to reopen school buildings or continue to hold classes remotely, national polling shows Black parents are the most wary of the risks to their health and the well-being of their children that come with in-person learning. Eighty-nine percent saw returning to school as a large or moderate risk, compared with 64 percent of white parents — at a time when Black and Hispanic children and teenagers account for 74 percent of Covid-19 deaths in people under the age of 21.
But one recent analysis indicates that some Black families value keeping their children at home for an entirely different reason: to protect them from racial hostility and bias. Granted, not all Black children are thriving at home. They're overrepresented among the kids who don't have reliable Wi-Fi or adequate equipment at home. And supervising online learning is not an option for parents who are essential workers — a group that disproportionately includes Black people. Yet for some of those for whom virtual school is viable, the current disruption has opened up a new world: education without daily anxiety about racism.
Theresa Chapple-McGruder, a Black maternal and child health epidemiologist, immediately saw positive changes in her second grader when her Washington, D.C.-area school district went all virtual. Inundated with news stories focusing on the challenges of virtual schooling, the seasoned researcher set out to determine if she was an outlier. On Sept. 2, she posed a simple question — "What do you like about virtual schools?" — in an online survey of members of the national Facebook group Conscious Parenting for the Culture. The group, which she joined as a founding member in 2017, is made up of more than 10,000 Black parents of children from prekindergarten through 12th grade.
A theme quickly emerged. The 373 parents who responded overwhelmingly said they appreciated the way virtual learning allowed them to shield their children from anti-Black bias and protect them from the school-to-prison pipeline — the well-documented link between the police in schools and the criminalization of Black youth and other students of color. As one respondent wrote, referring to school resource officers, the law enforcement officers who work in schools, "There are no S.R.O.s at home."
More than 40 parents said they appreciated virtual schooling because it allows them to, as one put it, "hear how the teacher speaks to children."
To be sure, the informal survey's sample size was small and the respondents aren't necessarily representative of Black parents across the country. (The private Facebook group describes itself as "a safe, supportive space for BLACK parents of Black children to openly discuss how racism, white supremacy, and systemic oppression impact our parenting choices, how to work to overcome generational traumas, and how to be a more conscious parent in order to raise culturally, socially, and intellectually liberated children.") Still, the sentiments expressed track with anecdotal evidence and other research that links Black parents' motivations for home-schooling to perceptions of racial bias in schools."
This is an interesting take on online learning.  One that I had never heard before.
Tony