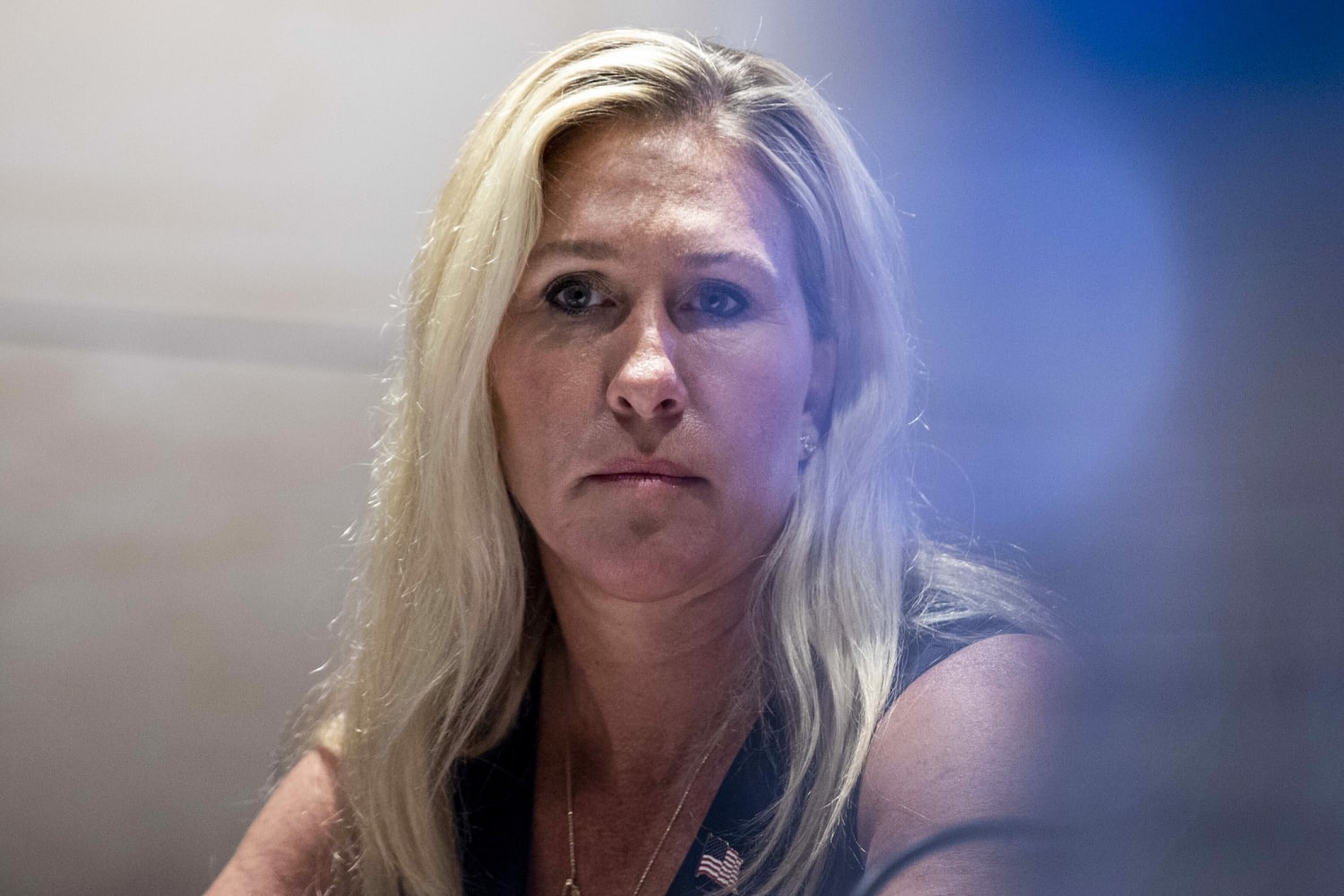 Marjorie Taylor Greene
Dear Commons Community,
Rep. Andy Harris (R-Md.) confirmed a report from Politico that  "A vote was taken to remove Marjorie Taylor Greene from the House Freedom Caucus."
Harris, a member of the group's board, called the move "an appropriate action" but did not disclose how he voted. Asked if Greene's ouster from the far-right Republican caucus was official, he told Politico, "As far as I know, that is the way it is."  As reported by the Huffington Post.
Tensions in the ultra-conservative Freedom Caucus hit an all-time high last month after Greene got into a profane argument with Rep. Lauren Boebert (R-Co.) on the House floor. Greene later confirmed reports she called Boebert a "little bitch" after the Colorado politician copied her move to force a house vote to impeach President Joe Biden.
Harris said that the incident was one factor in Greene's removal, adding, "I think the way she referred to a fellow member was probably not the way we expect our members to refer to other fellow, especially female, members."
Greene has also faced criticism for her support of Speaker Kevin McCarthy (R-Calif.) and her vote to raise the debt ceiling in early June. "I think all of that mattered," the representative from Maryland said.
He suggested Greene's blowout with Boebert was a step too far, telling Politico, "I think the straw that broke the camel's back was publicly saying things about another member in terms that no one should."
Greene's exit from the House Freedom Caucus could cause more discord in an already divided House GOP.
Long-standing schisms in the party over President Donald Trump and the far-right's increasingly extreme positions were inflamed by McCarthy's bipartisan debt ceiling deal with the White House in June.
The Freedom Caucus has been vocal in their disapproval for McCarthy, but members have not moved to take any formal action against the speaker.
Marjorie Taylor Greene and the Freedom Caucus:  Ugh!

Tony