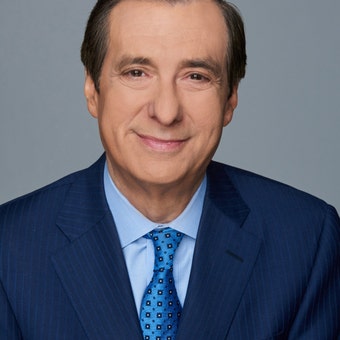 Howard Kurtz
Dear Commons Community,
Yesterday morning, I watched Fox News' Media Buzz featuring Howard Kurtz.  In a summary of the Dominion Voting Systems lawsuit, Kurtz  admitted the case was "embarrassing" for the right-wing network after defending Fox News' coverage of the trial and accusing other news outlets of siding against it.
"The overwhelming majority of media outlets were strongly against Fox, and therefore were aiding Dominion," he said.
As evidence, he cited reports in media outlets such as Politico, the New York Times and the Murdoch-owned Wall Street Journal that said the outcome was a disappointment. (Many media commentators and onlookers have expressed dismay over the $787.5 million settlement after Fox News was not forced to apologize for amplifying lies about the 2020 election and only vaguely admitted it had broadcast falsehoods).
Kurtz, the network's media expert, also made a point of noting that he had covered the lawsuit. In February, Kurtz had told viewers the network had barred him from reporting on it, but that rule appeared to change in the lead-up to last week's scheduled trial.He called reporting that accused Fox News of ignoring the trial on air "just false," arguing that "I've been covering it for weeks."  [I would say that Kurtz and Fox News minimally covered the lawsuit.]
A Washington Post analysis of the network's coverage of the trial found "only a handful of Fox programs discussed the lawsuit's blockbuster conclusion at all."
Kurtz also summarized the part of Fox News' statement that read: "We acknowledge the Court's rulings finding certain claims about Dominion to be false." According to Kurtz, this statement recognized that the network had broadcast falsehoods.
"I said Fox had acknowledged in its statement Judge Eric Davis' findings that some on-air comments about Dominion were false," he said. "And that Dominion CEO, with more pejorative terms, told reporters that Fox had lied."
"Now this is important because Donald Trump insisted and continues to say without proof almost two and a half years later that the election was rigged against him," he added.
He admitted that "it's been embarrassing" seeing "the gap" between what certain Fox News hosts were saying publicly and privately about the 2020 election. Private correspondence unearthed during the lawsuit revealed top Fox News talent and executives were skeptical of the claims they were allowing Trump allies to spread on air.
And though Kurtz said the network had "taken a hit in the court of public opinion," he wondered: "What's been the impact of this difficult chapter on Fox News? It was last week, once again, the highest-rated network on basic cable."
His last comment is  telling and supports the attitude that ratings and profits are all that Fox News cares about.  Truth be damned!
Tony