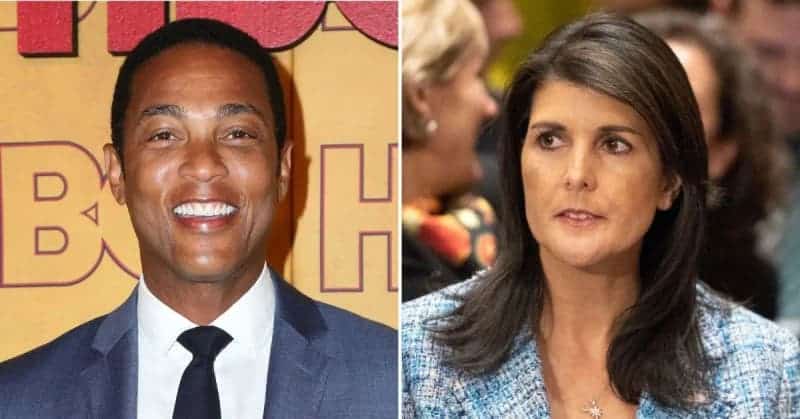 Dear Commons Community,
The Don Lemon saga continued today when he returned to CNN's "This Morning."   As reported by various media, Lemon is to undergo formal training regarding his comments about Republican presidential candidate Nikki Haley. 
"I sat down with Don and had a frank and meaningful conversation," the network's chief executive, Chris Licht, said in an email to employees Monday night. "He has agreed to participate in formal training, as well as continuing to listen and learn. We take this situation very seriously."
"It is important to me that CNN balances accountability with … fostering a culture in which people can own, learn and grow from their mistakes," Licht said in the email, per CNN. "To that end, Don will return to CNN This Morning [Wednesday].
As mentioned on this blog yesterday, Lemon had been missing from the CNN morning show since Thursday, after he declared 51-year-old Haley was not "in her prime." A woman, he added, was considered in her prime "in her 20s, 30s and maybe her 40s." His remarks came during a broader discussion about age triggered by Haley's suggestion that politicians over 75 be required to take a competency test
Lemon was met with immediate pushback from co-anchors Poppy Harlow and Kaitlan Collins, but he doubled down.
"Don't shoot the messenger, I'm just saying what the facts are," he said.
Haley similarly pushed back against the CNN anchor during an appearance on Fox News.
"I have always made the liberals' heads explode," said Haley. "They can't stand the fact that a minority conservative female would not be on the Democratic side, because they know I pull independents, they know I pull suburban women, they know I pull minorities over to what we are trying to do."
She added: "I wasn't sitting there saying sexist middle-aged CNN anchors need to have mental competency tests, although he may have just proven that point."
Lemon previously apologized to employees for his comments, which prompted internal and external backlash, during Friday's daily editorial meeting.
"When I make a mistake, I own it," Lemon said. "And I own this one as well."
Lemon also thanked Licht for the opportunity to address his coworkers and fellow staff members, emphasizing that he wanted to be "really clear" about his regret for making the comments.
"I believe that women of any age… can do whatever they set their minds to."
I agree!
Tony