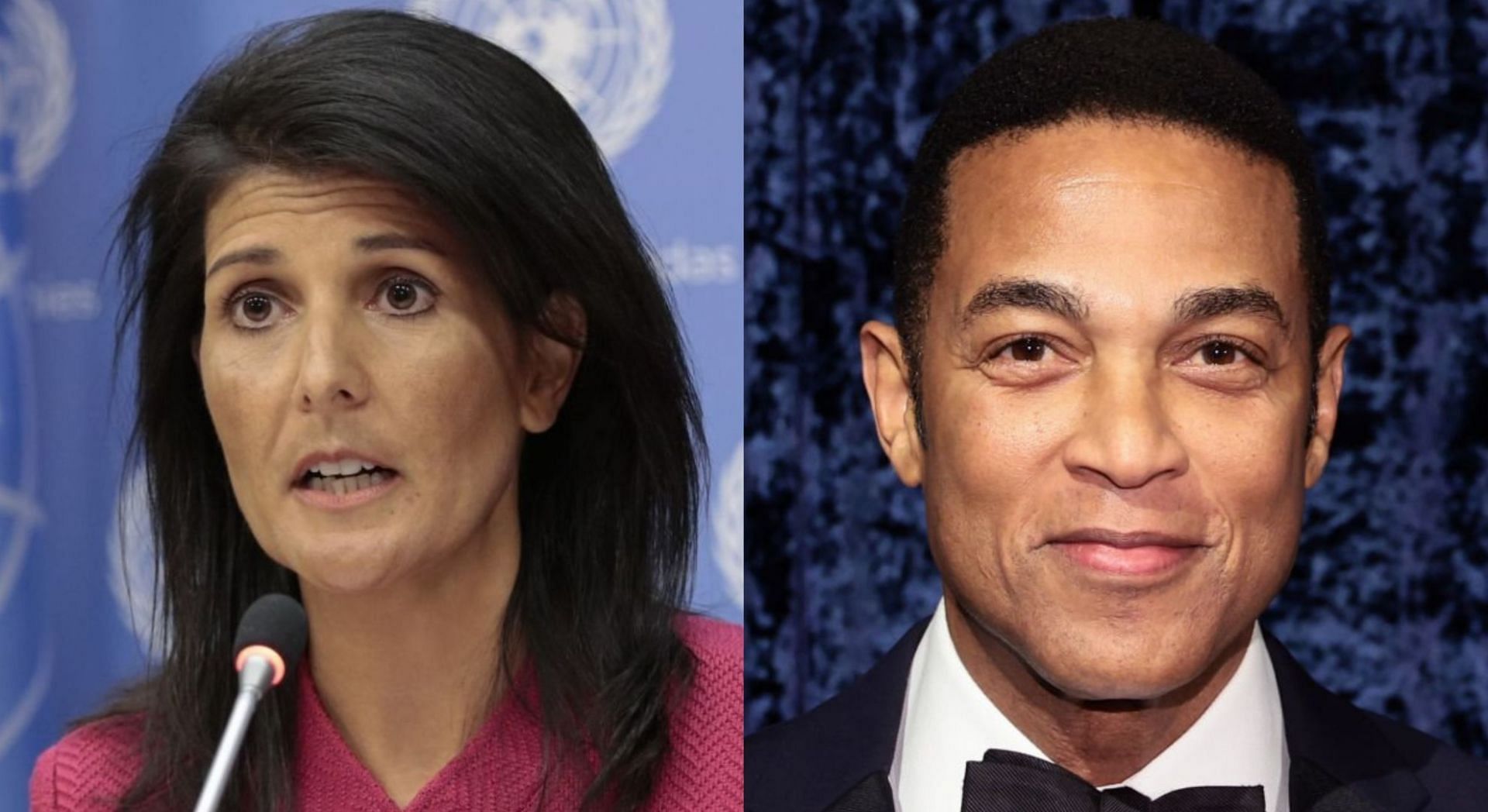 Nikki Haley and Don Lemon
Dear Commons Community,
CNN anchor Don Lemon's dismissal of Republican presidential candidate Nikki Haley as "not in her prime" sparked a furor not simply because of his attitude toward women and aging. While his comments have been derided as offensive, women in politics say his views remain remarkably common.  As reported by USA Today.
At an age male politicians can be viewed as gaining authority as they add gray hairs, female politicians are sometimes seen as hitting their expiration date.
"It's much worse for women, and it hasn't gotten better," said Democratic pollster Celinda Lake, who has studied the hurdles women face in running for office. The phenomenon isn't limited to politics, she said. In focus groups she has conducted for AARP, women over 50 cite age discrimination as a major concern in all sorts of fields.
Including television news, where age and gender discrimination lawsuits have been filed against local stations complaining that getting older was seen as an asset for male anchors but as a firing offense for female ones.
Lemon wandered into the issue on "CNN This Morning" Thursday when he questioned Haley's proposal to mandate mental competency tests for politicians older than 75. "She says people, you know, politicians or something are not in their prime," he said. "Nikki Haley isn't in her prime, sorry. A woman is considered to be in her prime in her 20s and 30s and maybe 40s."
When co-host Poppy Harlow pushed back, he suggested Googling the question.
Indeed, type in "What age is women's prime?" on Google and the search engine responds near the top with "the oft-cited narrative that ages 30-39 are a woman's supposed 'prime' – socially, professionally, physically, sexually and emotionally."
Haley responded with barbed humor.
"To be clear, I am NOT calling for competency tests for Sexist middle-aged CNN anchors," she posted on Twitter.
Lemon tweeted his "regret" over his remarks, which he called "inartful and irrelevant." On CNN's daily editorial conference call yesterday morning, he apologized to his network colleagues, calling his comments "a mistake."
By the way, he's 56. Haley is 51.
Tony