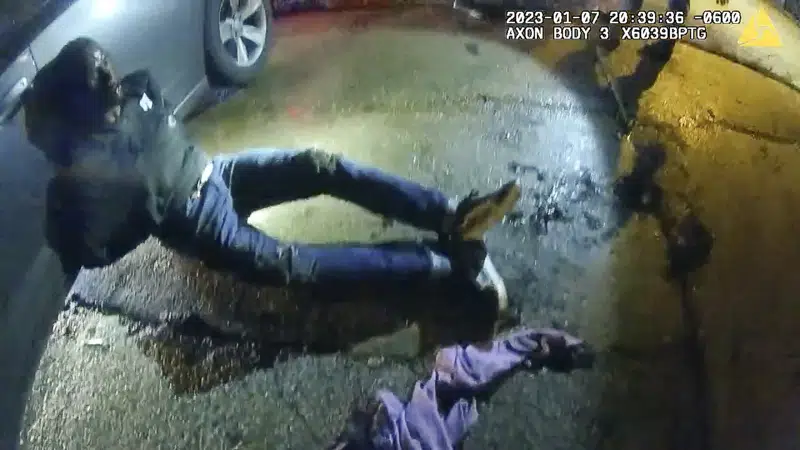 Tyre Nichols
Dear Commons Community,
Last night, the Memphis Police Department released video of Tyre Nichols being beaten by police.  The video along with commentary courtesy of NBC News is below.  Further reporting from Sky News follows.
What a tragedy!
Tony
——————————————————————————————————-
Sky News
Tyre Nichols: Last words of US man who died after police 'beating' were 'mum, mum, mum', says lawyer
Five sacked Memphis police officers, who are all black, have been charged with second-degree murder and other crimes, including assault, kidnapping, official misconduct and official oppression, over the death of Tyre Nichols.
Saturday 28 January 2023 01:11
The final words of a US motorist who died after he was allegedly beaten by five police officers were "mum, mum, mum", according to a lawyer.
Tyre Nichols, 29, passed away in hospital three days after the confrontation following a traffic stop in the city of Memphis, Tennessee, on 7 January.
Bodycam footage of the altercation is expected was released last evening.
His family said the "very horrific" video showed officers savagely beating the FedEx worker for three minutes in an assault their lawyers likened to the Los Angeles police attack on motorist Rodney King in 1991.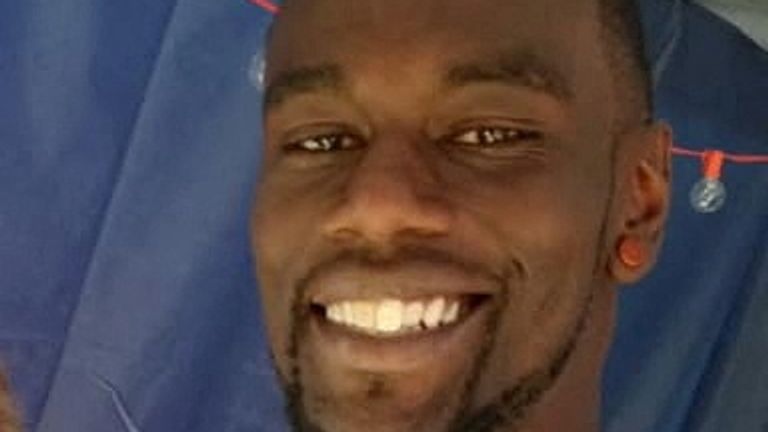 Five sacked officers, who are all black, have been charged with second-degree murder and other crimes, including assault, kidnapping, official misconduct and official oppression, over Mr Nichols's death.
Civil rights lawyer Ben Crump, who is representing his family, said when the public watches the footage they will see him calling out for his mother.
He said: "When you all see this video, you're going to see Tyre Nichols calling out for his mum.
"He calls out three times for his mother. His last words on this earth are, 'mum, mum, mum'. He's screaming for her. When you think about that kidnapping charge, he said 'I just want to go home'."
"It's a traffic stop for God's sake. A simple traffic stop."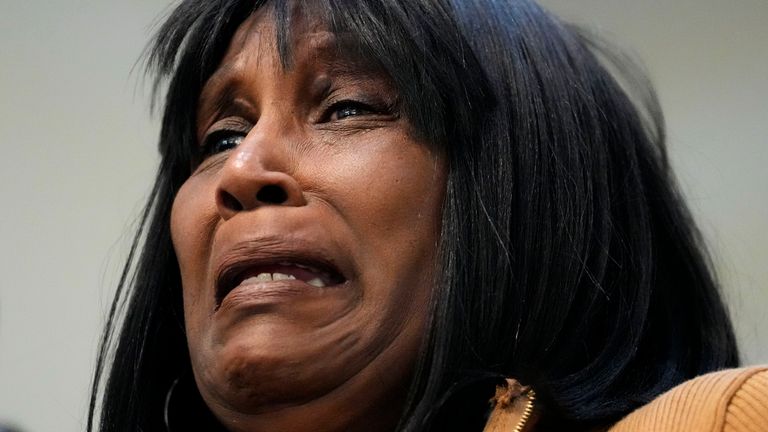 Mr Nichols's mother, RowVaughn Wells, told reporters: "For a mother to know their child was calling them in their need and I wasn't there for him. Do you know how I feel right now? Because I wasn't there for my son."
Ms Wells recalled she had "a really bad pain in my stomach" and once she found out what happened she realised "that was my son's pain that I was feeling".
"For me to find out my son was calling my name, you have no clue how I feel right now," she added, struggling to hold back tears.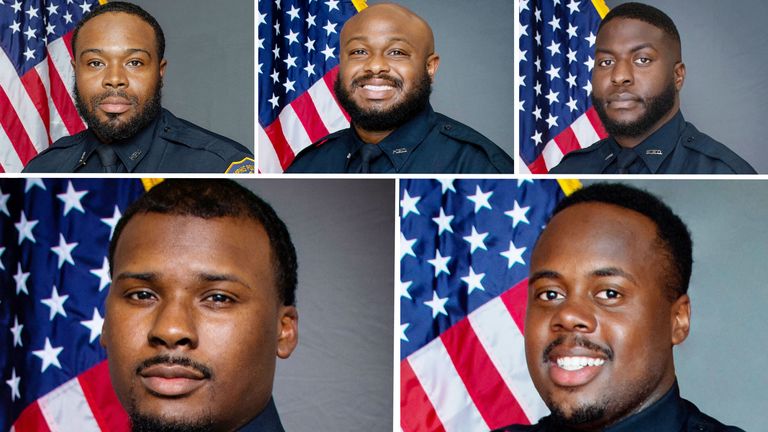 She also said she had not yet seen the video but urged anyone with children not to let them watch it.
"I have never seen the video but what I have heard is very horrific."
She added the charged officers had "disgraced their families".
"I want to say to the five police officers who murdered my son, you also disgraced your own families when you did this.
"But I am going to pray for you and your families. Because this shouldn't have happened. We want justice for my son."
She has pleaded for peaceful protests.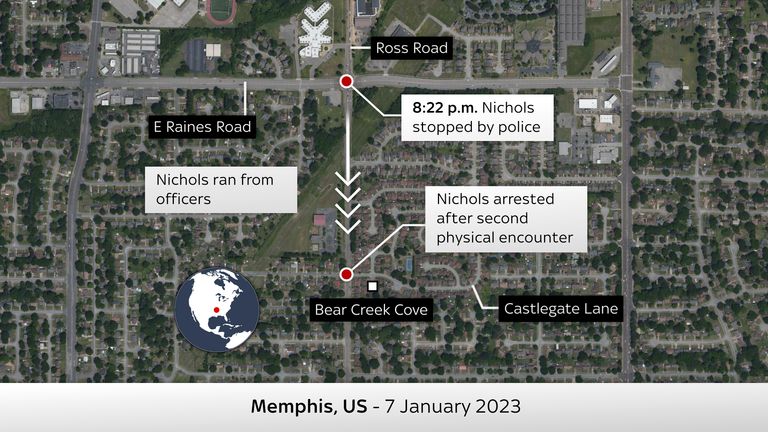 Police pulled Mr Nichols over for alleged reckless driving before there was an "altercation" where officers used pepper spray on him, according to Shelby County district attorney Steve Mulroy.
Mr Nichols then tried to flee on foot and another altercation followed, he added.
His family say the officers beat him and the injuries he sustained during the encounter led to his death.
Relatives accuse police of causing him to have a heart attack and kidney failure. Authorities have only said he experienced a medical emergency.
The officers were assigned to the 'scorpion' unit which focuses on violent street crime. The family's lawyers want it to be disbanded.
Memphis police chief Cerelyn Davis has said the department will review scorpion and other specialised units.
President Joe Biden said the Nichols family and the city of Memphis deserve "a swift, full and transparent investigation".
"Public trust is the foundation of public safety, and there are still too many places in America today where the bonds of trust are frayed or broken," he added.