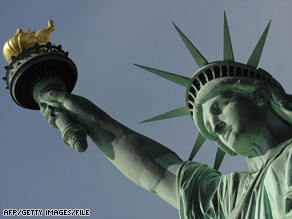 Dear Commons Community,
The crown of the Statue of Liberty opened yesterday (see video below)  to visitors for the first time since the start of the pandemic.
Eager sightseers are now allowed to climb the 162 steps from the statue's base to her crown.
The crown has been closed since 2020 when the pandemic shuttered many iconic New York City attractions.
The observation deck of the Statue of Liberty reopened to 50% capacity in July of last year.
Tony