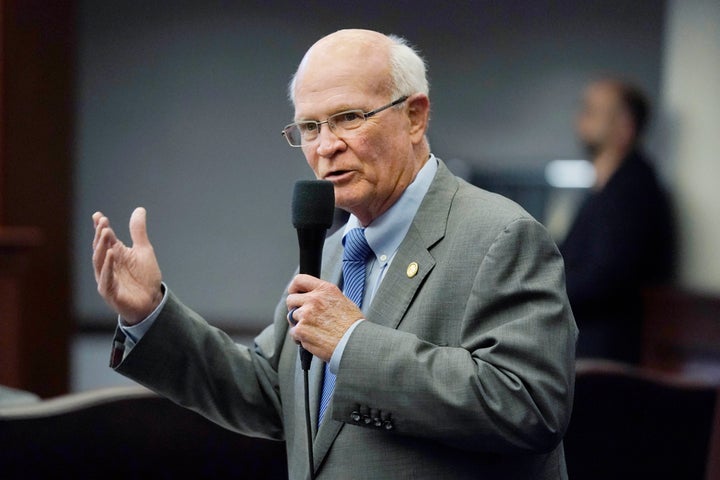 Dear Commons Community,
Florida Republicans yesterday passed a bill to forbid instruction on sexual orientation and gender identity in kindergarten through third grade, rejecting a wave of criticism from Democrats that it marginalizes LGBTQ people.  The proposal, which opponents have dubbed the "Don't Say Gay" bill, now moves to the desk of Republican Gov. Ron DeSantis, who is expected to sign it into law.
Since its inception, the measure has drawn intense opposition from LGBTQ advocates, students, national Democrats, the White House and the entertainment industry, amid increased attention on Florida as Republicans push culture war legislation and DeSantis ascends in the GOP as a potential 2024 presidential candidate.
The bill states: "Classroom instruction by school personnel or third parties on sexual orientation or gender identity may not occur in kindergarten through grade 3 or in a manner that is not age appropriate or developmentally appropriate for students in accordance with state standards." Parents would be able to sue districts over violations.
Republican Rep. Joe Harding, who sponsored the measure, and other GOP lawmakers in Florida have argued that parents should be broaching these subjects with their children, rather than educators. It would not bar spontaneous discussions of sexual orientation and gender identity in schools but instead is intended to prevent districts from integrating the subjects into official curriculum, Harding and supporters have said.
LGBTQ activists and advocates slammed the decision to move the legislation forward, saying it will harm queer youth by shunning representation and inclusion from classrooms.
"Let us be clear: should its vague language be interpreted in any way that causes harm to a single child, teacher, or family, we will lead legal action against the State of Florida to challenge this bigoted legislation," said local LGBTQ advocacy group Equality Florida in a statement.
It also said erasing the presence of the LGBTQ community from lessons implies students should be ashamed or should suppress their gender identity or sexual orientation.
"Every LGBTQ young person deserves to attend a school that provides an inclusive, affirmative environment – not one that aims to erase their existence," Amit Paley, CEO & Executive Director of The Trevor Project, an organization focused on suicide prevention among LGBTQ youth, said in a statement.
Paley added, "We know that LGBTQ youth already face higher risk for bullying, depression, and suicide – and this bill will only add to the stigma that fuels these disparities."
Legislators against the bill argued that students are aware of gender identity and sexual orientation at a young age, and schools should be allowed to offer safe spaces to discuss these topics.
"Instead of coming up with these vague bills, why are we not supporting the most inclusive, tolerant education and, and society that we can?" Democratic state Senator Tina Polsky said during Monday's debate on the bill.
Yes to inclusive, tolerant education!
Tony