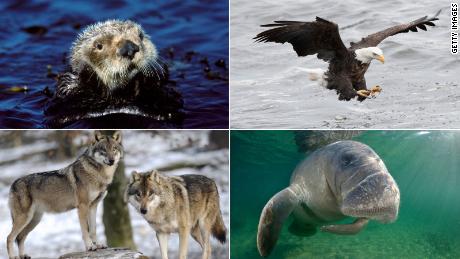 Dear Commons Community,
The Trump administration yesterday announced that it would change the way the Endangered Species Act is applied, significantly weakening the nation's bedrock conservation law and making it harder to protect wildlife from threats posed by climate change.   As reported by the New York Times:
"The new rules would make it easier to remove a species from the endangered list and weaken protections for threatened species, the classification one step below endangered. And, for the first time, regulators would be allowed to conduct economic assessments — for instance, estimating lost revenue from a prohibition on logging in a critical habitat — when deciding whether a species warrants protection.
Critically, the changes would also make it more difficult for regulators to factor in the effects of climate change on wildlife when making those decisions because those threats tend to be decades away, not immediate.
Over all, the revised rules appear very likely to clear the way for new mining, oil and gas drilling, and development in areas where protected species live.
Interior Secretary David Bernhardt said the changes would modernize the Endangered Species Act — which is credited with rescuing the bald eagle, the grizzly bear and the American alligator from the brink of extinction — and increase transparency in its application. "The act's effectiveness rests on clear, consistent and efficient implementation," he said in a statement Monday.
The new rules are expected to go into effect next month.
Environmental groups, Democratic state attorneys general and Democrats in Congress denounced the changes and vowed to challenge them in Congress and in the courts.
Maura Healey, the attorney general of Massachusetts, called the changes "reckless" and said states would "do everything we can to oppose these actions."
Senator Tom Udall of New Mexico, the top Democrat on the committee that oversees the Interior Department's budget, said Democrats were considering invoking the Congressional Review Act, a 1996 law that gives Congress broad authority to invalidate rules established by federal agencies, to block the changes.
The Endangered Species Act has been regulators' most powerful tool for protecting fish, plants and wildlife ever since it was signed into law by President Richard M. Nixon in 1973. The peregrine falcon, the humpback whale, the Tennessee purple coneflower and the Florida manatee all would very likely have disappeared without it, scientists say."
There is no limit to how Trump will hurt all that has been good in American government.
Tony