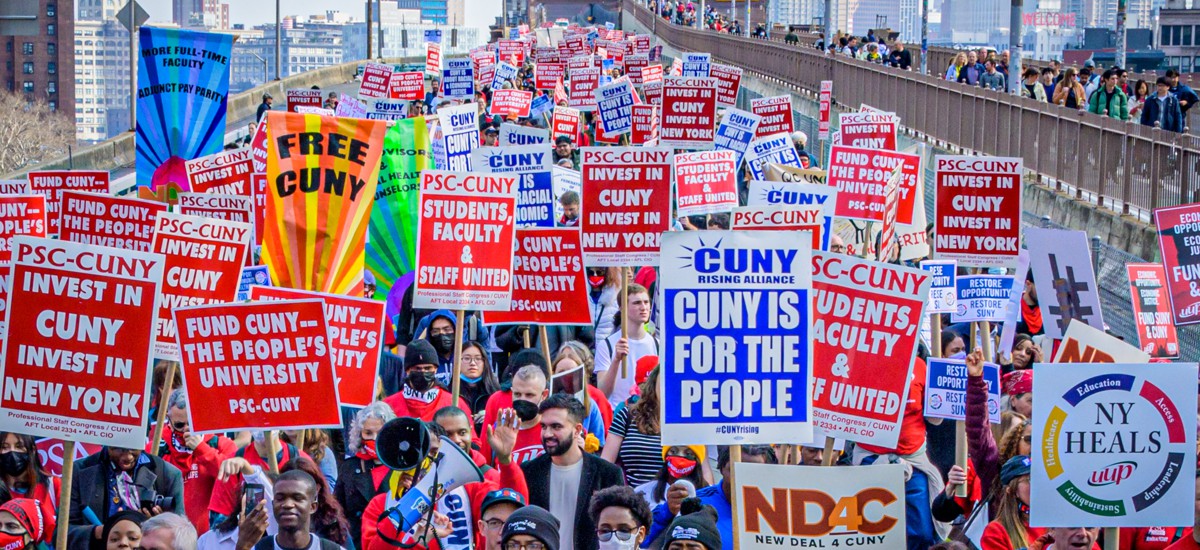 Dear Commons Community,
New York students have been spared any tuition increases at SUNY or CUNY in  next year's state budget.
State lawmakers shut down a proposal by Governor Hochul that would have authorized hikes at the State University of New York and City University of New York, and opted instead to boost state aid to increase revenue.
The plan includes $1.38 billion in SUNY operating funds, which is $178 million more than last year, and $821.4 million in CUNY operating funds, an increase of $103 million.  As reported by The New York Daily News.
"This year, as always, we fought to ensure that tuition remains as it is today," Assembly Speaker Carl Heastie (D-Bronx) said Tuesday, "and that our SUNY and CUNY schools have a multiyear commitment of funding that is necessary to continue delivering a world-class education to students."
An additional $3 billion will go toward capital projects across both systems to fix crumbling infrastructure on some campuses. Hochul also established a state matching fund for endowment contributions, with the aim of providing long-term funding for the state's top universities in Buffalo, Stony Brook, Binghamton and Albany.
Language in the budget bills did, however, authorize tuition hikes for students from outside New York for the next three years to rates competitive with peer institutions.
It was not immediately clear if such increases will affect enrollment, as both systems are already seeing fewer students. Roughly 10% of SUNY students were from out of state or abroad last school year, state data show.
The average instate tuition and fees at New York's four-year colleges and universities currently total $8,556, the lowest of all but seven states, according to Hochul's office. Tuition in both systems has been frozen since at least the beginning of the pandemic.
"I am pleased we were able to secure the largest increases in operating and capital aid for SUNY and CUNY campuses in recent memory and avoid tuition increases," said Assemblywoman Patricia Fahy (D-Albany), chairwoman of the Higher Education Committee, "to enable more students to achieve their dreams of achieving higher education, while investing in modern, state-of-the-art facilities on our campuses."
Hochul proposed in January the authorization of annual tuition increases by the lesser of 3% or an inflation index for higher education, plus an additional 6% on the most competitive SUNY campuses. That plan was expected to raise $97 million in revenue at SUNY and $31 million to CUNY.
"I want to restore the preeminence of our public higher education system," Hochul said as she sketched a budget agreement last week. "It's been disinvested in for decades. I want this to be a shining star for all New Yorkers, something we all can be proud of."
The chancellors of both SUNY and CUNY also backed the hikes, testifying earlier this year that the increases would improve programs and services, and make the research universities more competitive with flagship campuses nationwide.
But the state Senate and Assembly rebuffed Hochul's plan in their one-house budget proposals in March. The additional operating aid secured during negotiations — $11 million more than what the governor initially proposed — falls far short of what was potential revenue from tuition hikes.
We thank the NYS Legislature for recognizing the contributions that our public universities make to the state and its citizens.
Tony