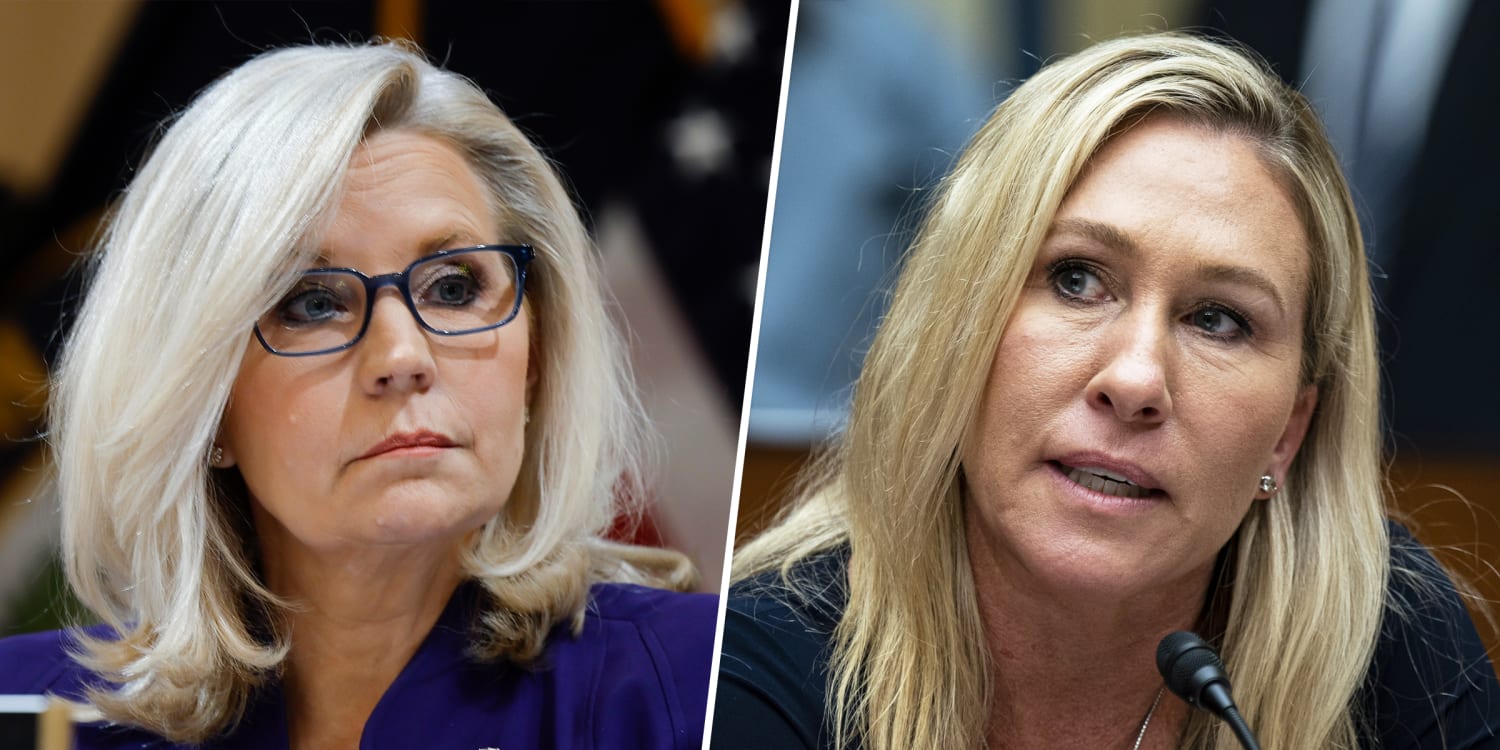 Liz Cheney and Marjorie Taylor Greene.. NBC News.
Dear Commons Community,
Former Rep. Liz Cheney said Thursday that GOP Rep. Marjorie Taylor Greene should not have a security clearance after Greene defended the Air National Guardsman suspected of leaking a trove of classified documents.
Cheney, a Republican from Wyoming who has come out against the Trump-aligned wing of the party, said Greene's comments made clear that she "cannot be trusted" with national security information.  As reported by NBC News,.
Rep. Marjorie Taylor Greene, of Georgia, defended the alleged leaker, Jack Teixeira, 21, in two tweets Thursday night, claiming that the Biden administration was "the real enemy" and had "lied to us from the very beginning."
Cheney responded in a post on Twitter, saying, "Marjorie Taylor Greene makes clear yet again that she cannot be trusted with America's national security information and should not have a security clearance of any kind."
Teixeira was arrested Thursday at a home in North Dighton, Massachusetts. He made his first court appearance Friday, where he was charged with possessing classified documents pertaining to national security and possessing national defense materials. The charges carry a maximum of 10 years behind bars.
Greene, a member of the Homeland Security Committee, said on Twitter that "Jake Teixeira is white, male, christian, and antiwar. That makes him an enemy to the Biden regime. And he told the truth about troops being on the ground in Ukraine and a lot more. Ask yourself who is the real enemy?"
Teixeira's arrest ended a weekslong manhunt for the source of the leaks, which exposed potentially hundreds of pages of classified intelligence on the war in Ukraine and America's spying on its allies.
There is something terribly wrong with the Republican Party when someone like Liz Cheney cannot win a GOP primary while Greene is appointed to a major Congressional committee.
Tony