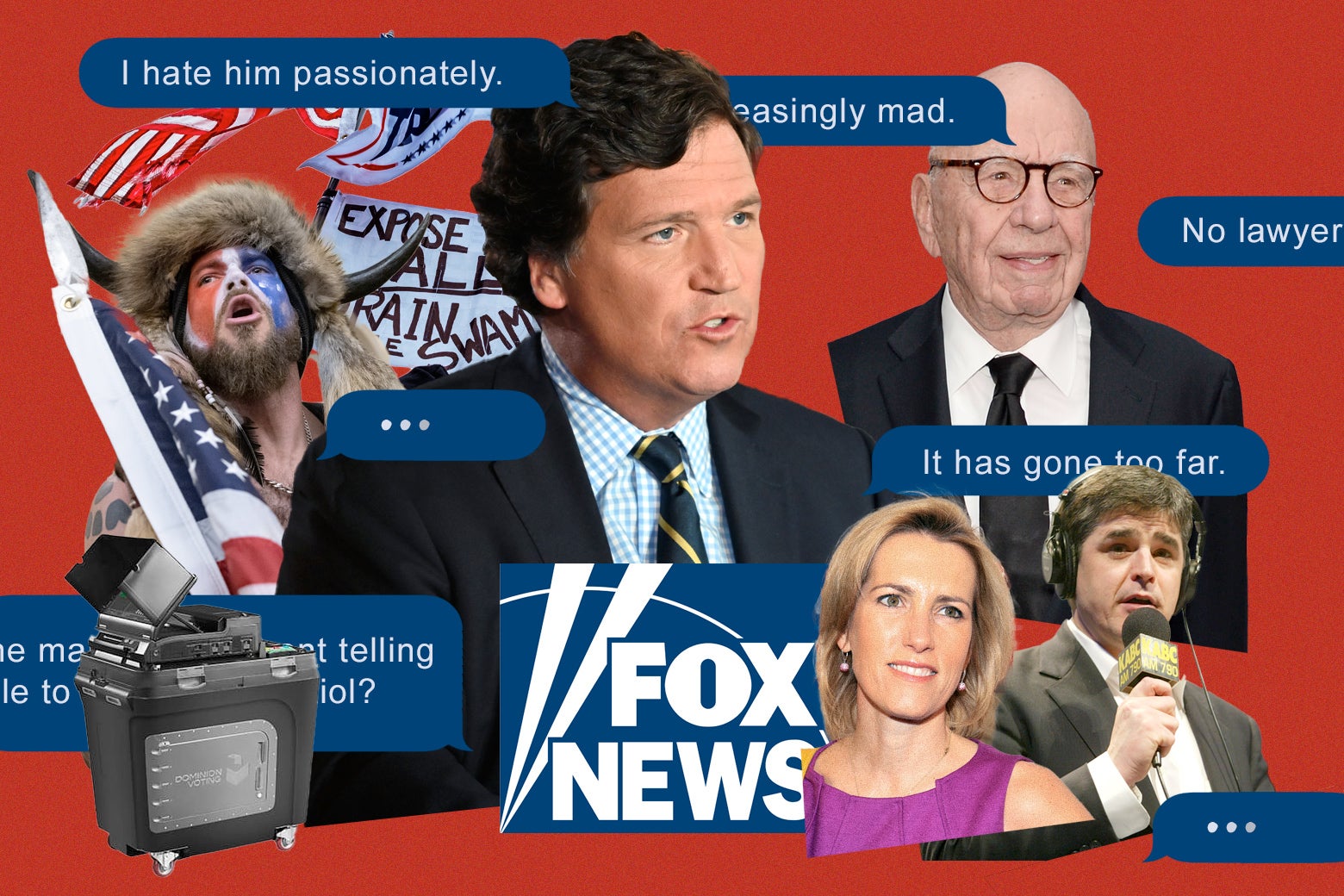 Dear Commons Community,
Jim Rutenberg, a writer at large for The New York Times, had  an extensive  review yesterday entitled, "How Fox Chased Its Audience Down the Rabbit Hole," which examines the Fox News/Dominion lawsuit that will likely go to trial later this month.  The lawsuit is based on whether or not Fox News knowingly repeated lies about Dominion and voter fraud in the 2020 election in its broadcasts. Rutenberg focuses a good deal on Rupert Murdoch, who built his media empire by giving viewers exactly what they wanted and by doing so, has potentially put that empire in peril. 
Rutenberg comments:
"Murdoch had built the most powerful media empire on the planet by understanding what his audience wanted and giving it to them without fear or judgment. But Trump now appeared to be making a serious bid to overturn a legitimate election, and his chaos agents — his personal lawyer Giuliani chief among them — were creating dangerous new appetites. Now Murdoch was faced with holding the line on reporting the facts or following his audience all the way into the land of false conspiracy theories. Neither choice was necessarily good for business."
Rutenberg concludes:
"In recent months, Lachlan and Rupert have telegraphed their opposition to Trump and their preference for his leading opponent, Gov. Ron DeSantis of Florida — most substantially by keeping Trump off their network. But the polls in recent weeks have shown Trump surging. The unofficial embargo broke in late March, when Hannity interviewed Trump.
The network says it has installed new editorial oversight across all its platforms. But that system will be up against the network's very nature. The facts are clear to all. "Trump insisting on the election being stolen and convincing 25% of Americans was a huge disservice to the country," Murdoch wrote to Scott on Jan. 20, 2021, the day Biden became president. "Pretty much a crime. Inevitable it blew up Jan. 6th." But what will Murdoch and his employees make of the facts? What will happen when everything is on the line again and that audience wants Trump on Trump's terms again? Fox could deny them. It could promote the truth, inform its viewers and serve the First Amendment role that the justices in Times v. Sullivan so carefully defined and protected. But that might antagonize Trump and his audience. And, at least as Murdoch had explained to Dominion's lawyers, doing that would be stupid"
Rutenberg's analysis is right. Murdoch and Fox News are incapable of walking away from making a buck regardless of whether it puts the company and the country in peril!

Tony