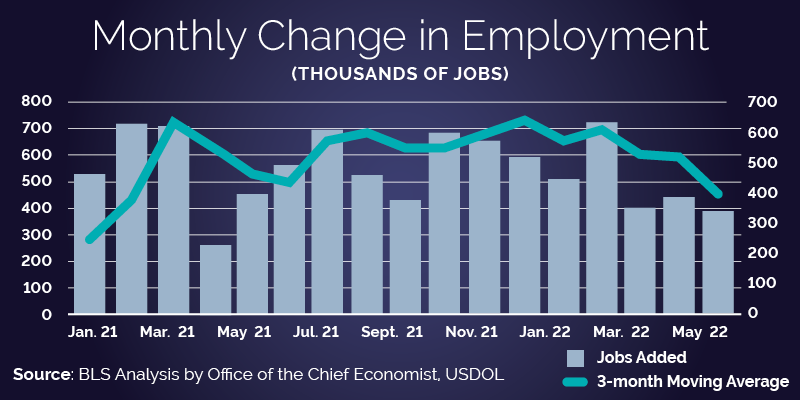 Dear Commons Community,
The US added 263,000 jobs in November, the labor department announced yesterday, another strong month of jobs growth. The unemployment rate remained at 3.7%, close to a 50-year low.
Employers hired 284,000 new positions in October and 269,000 in September and the latest figures show hiring has remained resilient despite rising interest rates and the announcement of a series of layoffs at technology and real estate companies.
The jobs market has remained strong even as the Federal Reserve has imposed the biggest series of rate rises in decades in its fight to tame inflation. This week, the Fed chair, Jerome Powell, indicated that the continuing strength of the jobs market – and rising wages – were likely to trigger more rate rises in the coming months.
The US had been expected to add 200,000 jobs in November. The latest jobs numbers – the last before the Fed meets to decide its next move later this month – will strengthen the central bank's resolve to keep raising rates.
"This phenomenal labor market is showing little sign of slowdown," said Becky Frankiewicz, president and chief commercial officer of ManpowerGroup. "Despite recurring headlines of deep cutbacks – primarily in tech – other sectors have scaled up; and while we've been bracing for a downturn, the broader labor market has barely flinched."
Economists expect rate hikes will eventually dampen hiring, potentially leading to a recession and job losses next year. But so far, the jobs market has shaken off the Fed's interventions.
Regardless these data along with continued increases in consumer spending are indicators of a robust economy even as inflation stays high!
Tony