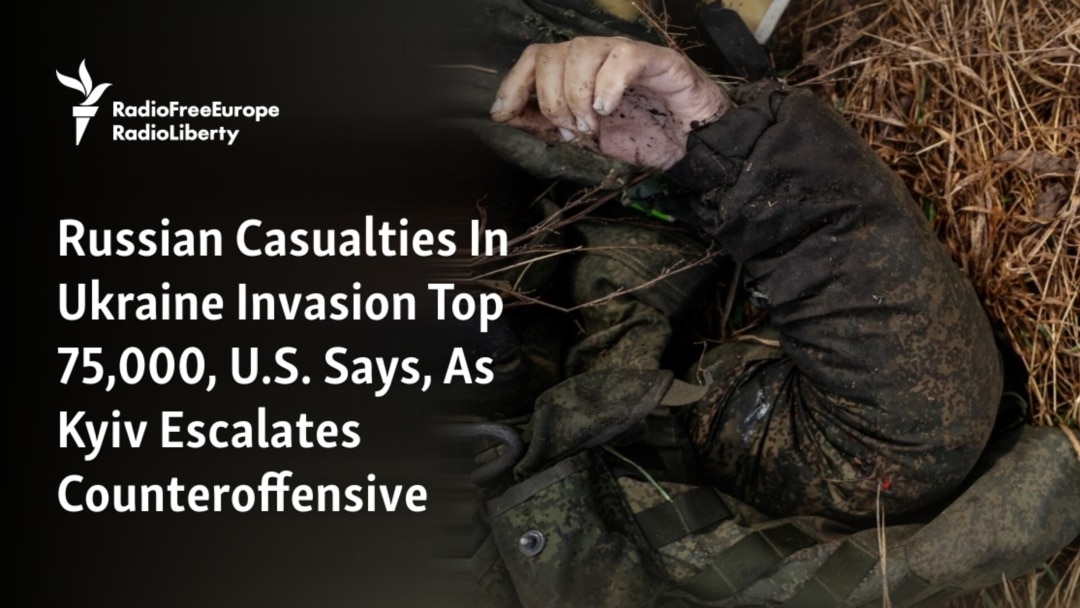 Dear Commons Community,
More than 75,000 Russian soldiers have been killed or injured since the Kremlin launched its brutal war on Ukraine on Feb. 24, according to U.S. intelligence.
Speaking to CNN, Michigan Rep. Elissa Slotkin said the estimate was revealed during a classified briefing with officials from the Biden administration. "We were briefed that over 75,000 Russians have either been killed or wounded [in Ukraine], which is huge. … Over 80% of their land forces are bogged down, and they're tired," she said.
That roughly correlates to the number of casualties estimated by CIA Director William Burns on July 20. "I think the latest estimates from the U.S. intelligence community would be, you know, something in the vicinity of 15,000 killed and maybe three times that wounded, so a quite significant set of losses," Burns said at the Aspen Security Forum.
He went on to say that Ukrainian soldiers had "suffered as well," but "probably a little less than" enemy forces. More recently, Ukrainian President Volodymyr Zelensky's senior adviser said military casualties were between 100 and 200 per day.
Ahead of Russia's invasion, President Biden said Russia had amassed around 150,000 troops, while British Prime Minister Boris Johnson claimed that 200,000 were stationed on Ukraine's borders. No figure has been disclosed by Russia's Defense Ministry.
In a briefing on Monday, the U.K.'s Ministry of Defense said the number of Russian soldiers who had died in the first three months of the invasion in Ukraine were comparable to the Soviet Union's losses during its decade-long conflict in Afghanistan.
"A combination of poor low-level tactics, limited air cover, a lack of flexibility, and a command approach which is prepared to reinforce failure and repeat mistakes has led to this high casualty rate, which continues to rise in the Donbas offensive," the department said.
What an incredible amount of human suffering and for what?  Putin's twisted view of his destiny.

Tony