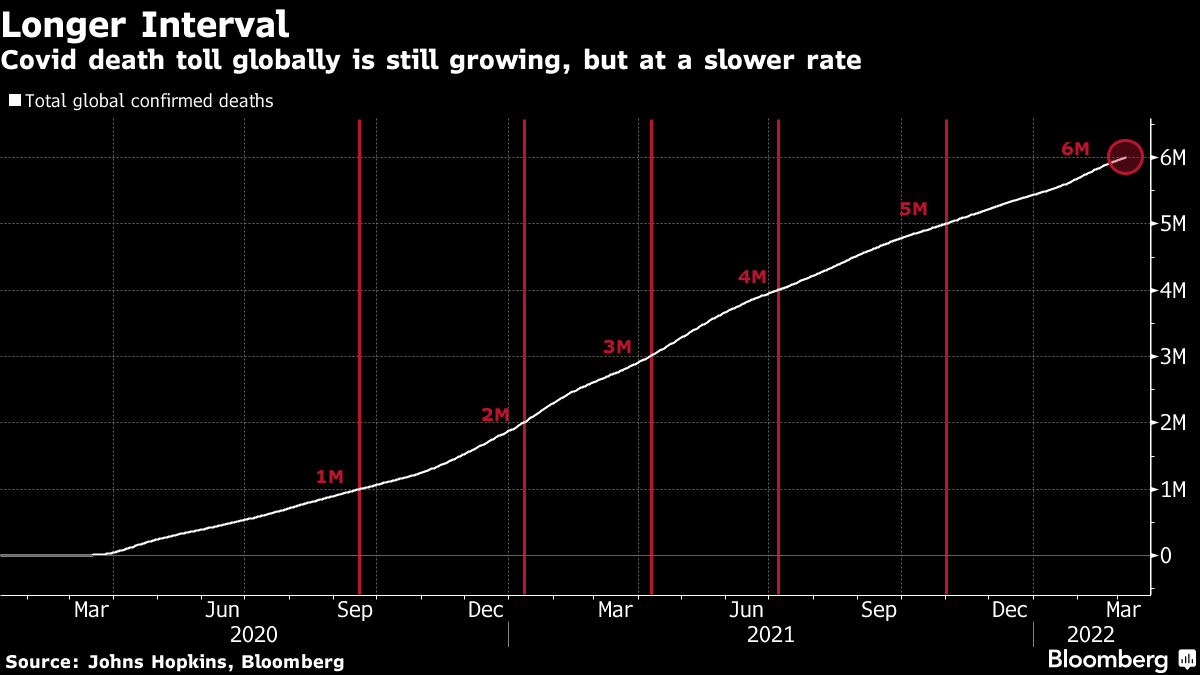 Dear Commons Community,
The invasion of the Ukraine by Russia has dominated much of the news cycle for the past two months and has pushed aside reporting on COVID. Yesterday marked two years since the World Health Organization declared the Covid-19 outbreak a pandemic. Since then, official reports through the end of 2021 show that 6 million people worldwide have died directly because of this disease.. But researchers estimate in a new study that the global pandemic death toll is actually three times higher than that figure. Some of this excess mortality may have been missed in official counts due to the lack of diagnostic or reporting resources, the study says.
Most counties across the US have rolled back requirements or lifted mandates in some form. Only 2% of Americans – about 7 million people – live in a county where the CDC still recommends universal indoor masking.   More than a third of the people who live in these counties are in Texas and Kentucky. Hidalgo County in south Texas is the most populous county to still have a high community level. 
We need to keep alert to variants as we have seen this week in China where the highest number of daily new local symptomatic COVID-19 infections were reported in two years. The new outbreak is being caused by the highly transmissible Omicron variant.  China reported 214 domestically transmitted cases with confirmed symptoms, the majority in the provinces of Guangdong, Jilin and Shandong. It's the highest daily caseload since early March 2020 when authorities began to count locally found infections and cases arriving from outside the mainland separately.
Tony